Hyundai Kona Electric Premium SE: long-term test review
Final report: We gather Hyundai Kona Electric owners to see what life is like with the EV
Find your Hyundai Kona
Offers from our trusted partners on this car and its predecessors...
Or are you looking to sell your car?
Advertisement
The Hyundai Kona Electric's 64kWh battery is big enough to say goodbye to petrol power altogether. That's great in itself, but the electric Korean SUV is also comfortable and very well equipped. No wonder we're still loving our Kona.
Mileage: 5,200Efficiency: 4.0 miles/kWh
We're lucky to run long-term test vehicles at Auto Express, and we do our best to replicate an ownership experience –but the process still isn't quite the same as speccing, ordering and paying for your own car. So as our time with the Hyundai Kona Electric draws to a close, we've pulled together a bunch of owners to see if their experience of our Affordable EV of the Year matches ours.
This lunchtime gathering in Oxfordshire showcases how diverse electric car buyers now are. About half of our Kona crew are first-time EV customers; some of the others are on their third or fourth zero-emissions vehicle. Plenty of our attendees use their Konas as daily drives, because it's the only car in their family. But at least one of the buyers has 15 (yes, really) other cars in his collection. That includes a Lamborghini Countach, which must seem like an oil tanker on wheels compared with the silent-running Hyundai.
As you might expect from folk ready to give up half a day to talk about their car, the Kona gets a lot of favourable comments. I'm relieved to see most people are matching my real-world range of around 270 miles – although a couple of owners who do the vast majority of their driving around town are knocking on the 300-mile mark.
Nobody feels the need to charge every day, I'm told – which tallies with my own habits. But when they do, they've all got home chargers, while some are hooked up to solar panels, too. Of the public charging networks, InstaVolt's 'contactless pay' set-up gets a lot of praise; Ecotricity's clunky and unreliable Electric Highway isn't favoured.
The performance of the Kona's 201bhp motor gets a thumbs up, too, especially by those EV debutants, who have swiftly realised that nothing can beat you to 30mph thanks to its instant electric torque delivery.
Flaws? Nobody mentions the relatively small cabin and boot, to my surprise, but a couple of owners do say that the infotainment system is too slow to respond. I never had that issue, but then I've had Android Auto hooked up to it pretty much since the first minute.
It's interesting to see a few buyers have also found the steering wheel sensor is a bit too quick to react; like them, I've grown tired of the Hyundai prompting me to keep my hands on the wheel when they've been there all along.
However, one of the longest threads of conversation is on the lack of an app. A simple smartphone tool would allow you to check the car's range and set up preconditioning for cold mornings from the comfort of your own armchair. I'm in agreement with this, because it seems a curiously low-tech omission from a car that's full of cutting-edge tricks.
Partnership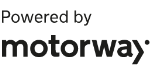 Need to sell your car?
Find your best offer from over 5,000+ dealers. It's that easy.
And Hyundai clearly still has work to do on its dealer front, because while the Kona Electric was meant to be restricted to online reservations only, many eventual customers walked into their local showroom wanting a conventional purchase process. It's safe to say that in some cases, the buyer's level of knowledge about the model and EVs was far beyond that of the sales staff.
Most of all, though, there is affection here that goes far beyond what a combustion-engined Kona could achieve. Gill Harris has even christened her car 'Topaz'. "I had an ix20," she says, "and when it came time to trade it in, I realised that the EV would fit with my lifestyle. It's just terrific."
For others, such as Richard and Victoria Hurn, the Kona is the latest in a long line of EVs to get heavy use, with tens of thousands of miles already racked up. "It's an environmental decision but also an economic one," they say. "Our biggest problem is working out what we'll switch to when the Kona's mileage gets really high, really soon. There's nothing quite like it."
But for me, it's Glenn Mason, a studious, rational former BMW X3 owner who now swears he'll never go back to diesel, who nails the experience. "The Kona," he says, "is a terrific first electric car. It has more than enough range for most uses, it's pretty nicely built and there's lots of equipment. What's not to like?" I couldn't agree more. 
Hyundai Kona Electric Premium SE: fourth report
The Hyundai Kona Electric is our affordable EV champ and it proves you don't really need a petrol car any more
We've had our Hyundai Kona Electric for about six months now, and I reckon the question that I've been asked about it most frequently is this: "Don't you worry about range or the lack of a petrol engine?"
The answer, I am happy to report, is no – I'm quite happy to say goodbye to conventional fuel. I simply tell the enquirer that thanks to my Chargemaster home wallbox, I start every day with, in effect, a full tank of petrol – around 270 miles of range, in the Kona's case. When they hear life with an EV described in those terms, people usually get the point.
• Hyundai Kona Electric vs Nissan Leaf
Fact is, the reason we awarded the Kona our Affordable Electric Car of the Year gong last summer was that it really feels like the first attainable EV that doesn't force you to make lots of compromises in your daily life.
This is a vehicle that fits into your lifestyle, instead of forcing you to adapt to its capabilities – and while other offerings continue to arrive all the time, most notably Kia's slightly larger e-Niro, I'm not in the least bit surprised to find out that the Kona Electric is already sold out until next year. Once you learn to trust the Hyundai's range predictions, you realise that it's going to give you around 270 miles on a single charge, even if you hit a stretch of motorway or two. I've frequently found myself not bothering to plug my car in at home, because I know it will have enough juice in the 64kWh battery to do the round trip to work the following day regardless.
Of course, this fits my lifestyle because I don't generally tend to do long motorway journeys all that often. Late last year I took the Kona to Liverpool and back over a weekend and, yes, it required a little bit of planning; I knew in advance where I wanted us to stop and stretch our legs, while getting a half-hour slug of fast charging. But that aside, it wasn't really unlike any other journey to my old university town.
Only once in the past six months, in fact, have I given in and swapped the Hyundai's keys for something else from the work car park. I was heading to Wales to have a ride in the new Range Rover Evoque, and while I was confident I could make it up there on one charge, I was less convinced that the Welsh charging network would be up to giving me enough range to get home again. Chicken? Perhaps. But this sort of decision and journey, and the fact that it's a one-off, highlight how well our two-car family could work with an EV like the Kona.
The vast majority of our trips could be conducted with zero tailpipe emissions (and, thanks to my electricity supplier, on electricity produced from solely renewable sources). We'd only need our petrol family hatchback once in a blue moon; to the point where it would become economically possible (and beneficial) to end its lease and just do short-term rentals when required.
My trips into Auto Express's office in London from my home in Berkshire have also been made easier by the Kona's driver-assistance features. The adaptive cruise has been excellent at coping with stop-start traffic; in the most part it just moves away from rest when it needs to, but if the queue has been sitting still for a while, then a nudge of the steering wheel button or a tap of the throttle pedal is all that's required to get things moving again.
If only the steering guidance were so simple; the Kona can keep itself in lane if it's trundling along but, presumably as a safety measure, it is desperately quick to beep at me if it doesn't feel plentiful pressure and input through the steering wheel. Precisely the sort of activity that tends not to happen when you're doing 10mph in London traffic, in fact. I've lost count of the number of times the car has ended up screaming at me to grab control of the wheel when in fact, my hands are exactly where they should be.
Still, this is a tiny grumble. If you're thinking of moving on to an EV, this is certainly one of the best available right now. I know that when our time with the Kona comes to an end – and it will do, in the next few weeks – I am going to miss it like none of the other electric cars I've had on my driveway. It's that good.
Hyundai Kona Electric Premium SE: third report
The Hyundai Kona Electric Premium SE reveals its secret weapon in the cold weather
The Hyundai Kona you see here looks entirely normal, right? Until you realise that the photo was taken at barely 8am and the temperature was well below freezing. Behold, the joy of pre-conditioning.
The art of pre-heating an EV when it's still connected to your mains supply is something I've grown accustomed to over the years – thanks to two BMW i3s that spent time on my driveway and, more recently, a Volkswagen e-Golf.
Sure enough, the Kona Electric has the same facility – so while my road echoes to the sound of neighbours scraping chunks of ice from their screens, I'm able to walk out, unplug the Kona (okay, so I get cold hands doing that bit), climb in and drive off with the cabin already toasty.
But I reckon there's at least one way that Hyundai could improve this further. Because the only way you can tell the car that you want it to warm up by 8.15am is to play around with the on-board computer.
There's an 'EV charge management' sub-menu in the infotainment system. Hyundai allows you a couple of presets, so in theory, you can set the car up to be ready every morning and in the evening so it's waiting for your drive home. The system operates only when the Kona is plugged in, too, so there's no danger of draining the vehicle's battery.
However, the i3 and e-Golf both had smartphone apps that allowed me to sit on the sofa, watch the weather forecast after the 10 o'clock news, realise it was going to be chilly and tell the car to get the afterburners on in time for me to leave the next morning.
Editor-in-chief Steve Fowler's Nissan Leaf long termer has an app that does that, too – but it's unreliable and too often leaves him cold. I should be careful what I wish for, I guess.
Hyundai Kona Electric Premium SE: second report
Motorway trip lets us test EV charging points at services and see how the Hyundai Kona Electric handles a long run with the family
I'm a couple of months into life with our Hyundai Kona Electric now, and it is performing superbly. Its 64kWh battery continues to give excellent range on one charge, and it has even passed a couple of tests on practicality: an autumnal clear-out at the local tip, and a long-distance family run from my home in Berkshire to Liverpool.
Truth be told, I was never going to do the whole run to Merseyside in one hit, even as a challenge. With a five-year-old on board, the days of settling in for a three hour-plus odyssey without even a toilet break are long gone.
Instead I took the chance to test Ecotricity's Electric Highway charging network. I've had problems with the motorway service area-based points before, but to and from Liverpool they worked perfectly, allowing me a comfort break and half an hour of charging at Warwick Services (in both directions), plus some electricity (and a bite to eat) at Lymm in Cheshire on the way up.
The only black mark was a chap in a conventionally powered (and very rental-looking) Hyundai i20, who'd decided to park in one of the EV bays at Warwick South to listen to his music, at full volume. I presume (and hope) that the fine is in the post.
You'll have noticed, by the way, that the Kona Electric's official battery range has been downgraded slightly. It's the result of an error in the original WLTP testing process, we're told. Its official maximum distance is now 279 miles, which translates to 4.4 miles per kWh.
A period of more local journeys over the festive holidays has nudged my average closer to the revised official figure. But now I'm back to my usual mix of driving – probably a 50/50 split between motorways and urban roads – the Kona is delivering 4.2 miles per kWh again.
Hyundai Kona Electric Premium SE: first report
Affordable battery-powered Hyundai Kona Electric SUV joins our fleet. Is it a hit?
These are exciting times if you're considering switching to an electric car. Prices are falling as battery range continues to grow – and so does our fleet, because alongside the Nissan Leaf we've taken delivery of one of the best EVs around, the Hyundai Kona Electric.
Our Affordable Electric Car of the Year, the Kona Electric comes in a couple of specs – but we've gone the same way as the vast majority of the early orders by opting for the more powerful, bigger-battery edition. It offers around 300 miles of real-world range and while the recent cut in the Plug-in Car Grant has taken the price to well over £30,000 instead of just under it, that's still around half the figure that this capacity has cost with rivals until now.
Hyundai GB is being quite canny about introducing the Kona Electric, mind you. You can't order the car conventionally at present; instead, you use its Click to Buy website to get a personalised quote. Stick in about 10 per cent as a deposit, with no part-exchange, and you'll be looking at a monthly figure of just under £500 based on 10,000 miles per year.
That sounds a fair old whack, but then you have to factor in how much you'll save in fuel. The larger-battery Kona has a capacity of 64kWh, and my home energy tariff (which happily includes electricity sourced entirely from renewable sources) would give a full charge for around £8.50. By contrast, 300 miles in a petrol-powered Kona would cost you around £40, so you could save more than £1,000 per year on fuel alone.
Perhaps the hardest part of buying a Kona Electric could be the patience required waiting for it to turn up. Hyundai has been severely limited in supply; the firm's UK boss recently told us he has around 1,000 vehicles to sell this year, when he reckons he could shift 5,000. Sure enough, the Click to Buy site estimates a 42-week wait.
We collected our car from a dealership, as many customers still will. Salesman Michael Dayles talked us through the options Kona customers can choose from – including the vibrant colour palette (our car is in what's known as Acid Yellow, in case you're wondering). And he admitted he has noticed a surge in interest in EVs over recent months.
"We've had at least one person a day walking in to request information about the Kona Electric," Michael said. "A few of them have actually been Tesla Model 3 customers who have become frustrated at the delays with that car. We're able to help, of course, by walking them through the online process. But it does feel like we could be making more of it, if HQ could get stock."
We're in a relatively privileged position, then, with six months ahead of us to rack up miles and put that real-world range (and the Kona's everyday usability) to the test. It'll certainly be interesting to find out whether it feels like 'less of an EV' because of the increased range.
*Insurance quote from AA (0800 107 0680) for a 42-year-old in Banbury, Oxon, with three points.