Long-term test review: BMW i3 Range Extender
We find out what it's really like to live with an electric car with our new, web exclusive, i3 long-termer
Find your BMW i3
Offers from our trusted partners on this car and its predecessors...
Or are you looking to sell your car?
Advertisement
There's never been more interest in electric cars. Ever-increasing concerns about the environment started the ball rolling - but now that drivers face the prospect of not being allowed to drive in city centres in regular vehicles (or paying a high price to do so), more buyers than ever are showing interest in plug-in hybrids, range-extenders and pure EVs.
I've got a bit of prior experience in this area; about 18 months ago, I ran a range-extender version of BMW's i3 for six months. I soon learned that a daily charge at work was enough to get me home in the evening and back the next day, so at one point I went more than a month without putting a drop of fuel in the thing.
The i3 story is an interesting one. It is part of BMW's own sub-brand, designed to create vehicles that can cope with the 'megacities' of the world - London, Shanghai, New York and so forth - as they introduce tighter and tighter legislation on exhaust gases and combustion engines. It is built mainly from carbonfibre that is produced in a factory in Washington State that uses renewable hydro-electric power in its manufacturing processes. Then it's assembled in Germany in a factory that consumes much less water and energy than a traditional car plant. It's about as green as a car can get, frankly.
It has also, it must be said, not been quite the success that BMW would have liked it to be - to the point where the much-anticipated 'i family' has so far only extended to include the (much more popular) i8 sports car. I'll touch on the possible reasons for this in a future report, but right now, it all means you can get some pretty strong deals on an i3 if, as most people do, you're sticking it on a finance deal or some form of lease. As a rough guide, putting down about £2,500 will give you monthly payments of around £320.
Now that may seem a bit rich - and it is - but then, you also have to remember how little you're going to be paying in fuel. By rough calculation, and dependent on what deal you have with your electricity supplier, a full charge in the BMW can cost around £3. That's not a lot for upwards of 120 miles of motoring. If you do 10,000 miles in a year, you're paying about £250 for the energy to do so. At which point that leasing price becomes more interesting.
It's not even as if range anxiety is as big an issue as it was when I had the i3 18 months back. There are more charging points, for starters. The costs of home installation have come down a bit too. And to cap it all, BMW has upgraded the battery in the car to a 94Ah unit that can, it's claimed, give the range-extender edition of the car an overall range of 276 miles - so north of 200 miles in the real world.
Partnership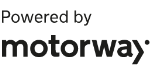 Need to sell your car?
Find your best offer from over 5,000+ dealers. It's that easy.
All of which explains why I'm getting back into an i3 for the next six months or so - and why a 94Ah i3 in Ionic Silver, with the accompanying 'i Blue' side-stripe that identifies it as a new-spec model, is sitting on my driveway. I'll be reporting back on it here, at autoexpress.co.uk, and talking about it regularly on Twitter.
Got any questions about John's i3? Get in touch on his Twitter account, @johnmcilroy! Plus, check out our updates below...
1 November
Getting an electric charging point installed
Let's be honest - if you're going to run an electric car, you need a charging point. For all the hullaballoo about public charging infrastructure, you'd be a brave person to leave your daily existence susceptible to local government policy, white vans parked where they shouldn't be or even just that other person who bought a Mitsubishi Outlander PHEV and thinks your regular bay and charger is the perfect place to leave it.
Home charging still rules the roost. How often you actually do it may vary - and research suggests the intervals between charges lengthen as you gain more and more trust in your EV's range predictions. But having somewhere where you can park up at the end of every day and get a full battery is reassurance indeed.
When I last had an i3, I didn't bother with this. I'd worked out that the office charger would give me just about enough juice to get home every evening and back in the next morning. Occasionally I hooked the car up to my garage plug sockets with a 13A cable but mostly, I freeloaded off my work's electricity bill.
This time is a bit different. My daily commute from Berkshire to Auto Express's central London offices is around 35 miles, lots of it through heavy London traffic. And I think it's now about time to future-proof my home as more and more electric vehicles come in for test. So I've taken the plunge and gone for a Chargemaster 30A unit.
• Best low emissions green cars
The prices of charging points have really taken a tumble in recent years - helped, of course, by government grants but also by the ramping up of production in general. Chargemaster's most basic unit, a 3kW set-up, will cost you less than £300 right now - and as with all of the firm's units, you can spread this over a 0% APR finance deal. But I wanted a bit more oomph so I chose the 7kW unit, complete with locking key and access to charging data so we'll be able to analyse how much electricity is actually being used.
Getting a charging point installed is actually pretty easy. I'd worked out where I wanted it to be positioned on my house (or rather, I'd been through the options until finding one that my wife was willing to accept. An engineer popped out for a site survey that took about 20 minutes; he photographed my house's main junction box and the internal room that I wanted to use to route the trunked cable out to the side wall.
Then for the install itself, the same chap returned (apparently it's the preferred practice for the surveying engineer to come back to do the job). There was about 10 minutes of extensive drilling as he worked his way through the outer wall; then silence for an hour as he attached the charging box outside and trunked the cable neatly around the top of the skirting board in the room.
After a test involving a blow heater on full whack and a digital meter to make sure the right amount of power was being delivered, it was time to sign a few building compliance forms. All told? It was a three-hour job that could possibly have been done in two and a half, if the engineer had wanted to look rushed.
So now I have the car ready for delivery, and a Type 2 Mennekes charger socket on the side of the house. I'm reckoning it should be able to charge an i3 from flat in around six hours - but there's only one way to find out…
8 November
Living with the i3 - early thoughts
Mileage: 2,582Consumption: 3.7 miles per kWh
I'm a few days into life with the i3 now, and have already settled into a nice, relaxed routine. The first thing to note - and it really is the first thing - is that range anxiety is already not an issue. If I start the day with a full charge, the i3 has enough juice to get me in and out of work on about two thirds of its battery capacity. There's no great need to plug in again in the Auto Express car park, though that is possible. I've already become comfortable with just driving into work, getting out and walking away, safe in the knowledge that there's more than enough range to take me home again.
I've also been rediscovering the art of 'single-pedal driving' - which is a phrase coined by BMW's engineers during the i3's original launch. It's all about anticipating when you're going to need to stop, and using the energy recuperation to bring you to a halt instead of the left-hand pedal. My record so far is four brake pedal presses (beyond holding the i3 at a halt at junctions) in a 40-mile commute, which I count as pretty decent. The i3 app rated that journey as 85% efficiency - a solid score so early in proceedings, I'd say.
This aside, I've been enjoying the i3's Lodge interior, complete with a slab of eucalyptus above the glovebox and padded brown leather in all the important places on the door linings. And I've been left wondering if BMW hasn't tweaked the i3's suspension just very slightly, given that the ride, while still firm, isn't quite as crashy as I remember it being on my earlier car. And that's with 19in 'turbine-style' alloy wheels.
Next time, a bit more detail on our car's options and whether or not they're making sense - plus some more thoughts on how BMW's 'mega city' project vehicle really feels in one of the world's busiest urban environments.