Kia e-Niro vs BMW i3 vs Hyundai Kona Electric
We find out if the new Kia e-Niro or revamped BMW i3 can beat our current EV champion, the Hyundai Kona Electric
Until recently, electric vehicles generally fell into one of two camps: small, more affordable and often frustrating because of drawbacks such as a limited range; or bigger cars that had larger batteries and therefore a longer range, but were also much pricier.
However, there's now a growing group in the middle ground promising affordability and usability, thanks to their accurate and genuinely exploitable predicted range that's making 'range anxiety' a thing of the past.
• Best electric cars to buy 2019
EVs are as usable as ever and leading this group are two upstarts and one familiar face. The newest model is the Kia e-Niro, which combines an advanced electric drivetrain with a conventional compact SUV body. The latest BMW i3 gets a bigger battery that gives it even more range. And in the sportier i3s trim that we're testing here, it pretty much matches the e-Niro for performance and price.
Finally the Hyundai Kona Electric is our current favourite affordable EV, having taken the title at our New Car Awards last year – but it's by no means old. The e-Niro shares much of the Hyundai's tech, so it'll be interesting to see how much difference there is and which will be Britain's best wallet-friendly EV.
Kia e-Niro
| | |
| --- | --- |
| Model: | Kia e-Niro 64kWh First Edition |
| Price: | £32,995 |
| Engine:  | One electric motor, 201bhp |
| 0-60mph: | 7.0 seconds |
| Test economy: | 3.9 miles/kWh  |
| CO2: | 0/km   |
| Annual road tax: | £0 |
Design & engineering
Kia's e-Niro is not the Korean brand's first attempt at a full EV. Its quirky Soul SUV started the firm's EV revolution, and along with sister firm Hyundai and its full EVs, it's this tech that's informed the e-Niro's development. The Niro was designed with an all-electric powertrain in mind, so with hybrid and plug-in hybrid variants also available, it's no surprise that this car accepts its 64kWh battery pack and electric motor with little compromise.
There are plenty of options when it comes to recharging capability, too. The e-Niro features a 7.2kW on-board charger. With this power feed, the Kia's battery will be topped up in nine hours and 50 minutes – fine for overnight charging at home or a top-up on the go – but it's the 50kW and even 100kW rapid-charging capability that makes this package. Here, the e-Niro takes one hour and 15 minutes and 54 minutes respectively for an 80 per cent top-up.
The e-motor produces 201bhp and a seriously impressive 395Nm of torque, so performance is eye-catching, even in a package weighing 1,812kg. But EVs are about more than that, and the e-Niro is one that integrates so seamlessly into everyday life. That stems from the level of kit on offer.
The e-Niro only comes in top-spec First Edition trim, which means you get everything you'd need and everything you'd want, too. An eight-inch screen with sat-nav, Apple CarPlay and Android Auto gives good connectivity, while adaptive cruise, great safety kit such as autonomous braking, parking sensors and a reversing camera are included. Climate control, keyless operation and heated leather seats also feature.
The car feels worth its price tag. There's a sense that, like many EVs, plenty of money has been spent on the engineering, but with a lack of engine noise, there's also been lots of cash invested to ensure the e-Niro is quiet on the move. It is, and feels more refined than the BMW, plus it's comfortable, too.
Partnership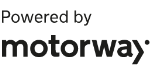 Need to sell your car?
Find your best offer from over 5,000+ dealers. It's that easy.
Driving
The Kia's set-up is nicely balanced as well. The big battery's mass actually helps the ride, because the e-Niro's chassis doesn't react too violently over bumps; it's coupled with suspension dampers that mostly absorb imperfections well, but don't demand that much of a trade-off when it comes to handling.
Of course, a heavy SUV like this – even a compact one – is never going to be the sharpest tool, but the steering is light and it doesn't roll too much. Grip is okay, but you do sometimes have to be careful when applying the throttle at low speeds, because the electric motor's instant torque can set the front wheels spinning before the ESC cuts in.
That's because there's so much easily accessible go on offer. This showed in our performance tests, where the e-Niro covered 0-60mph in 7.0 seconds, which is as fast as some warm hatchbacks. Like all the cars here, it has just one gear, so we couldn't record in-gear acceleration times, but that makes the Kia so easy to drive. Acceleration out of a town or village is as fast as you'll ever need, while there's enough go at motorway speeds for overtakes, too – and it's here where the Kia's refinement comes into its own.
Practicality
Housing a big battery sometimes means a practicality drawback, but with the e-Niro's cell sandwiched underneath the floor, it actually means there's more boot space than the regular Niro hybrid and the most of this trio, at 451 litres. This is as much as a combustion-engined SUV of a similar size, so there's enough boot space that life won't be a pain running this EV; there's room under the boot floor for charging cables, too.
You get as much space inside as in a regular Niro and a lot more than in the slightly cramped Kona Electric. It's night and day compared with the much smaller, claustrophobic i3 in the rear, while the front of the cabin is roomy, too. The storage area around the gear selector is particularly useful, because Kia has made a feature of there being no conventional gearlever. Two cup-holders and a big bin between the front seats mean there's plenty of space for items.
Ownership
Kia's seven-year, 100,000-mile warranty extends to its EVs, so the e-Niro boasts a great level of cover. Factor in the brand's third place in the makers' chart of our Driver Power 2019 satisfaction poll, and ownership prospects look great.
• Cheapest electric cars on sale 2019
That's helped by decent safety tech. Autonomous braking with pedestrian detection, lane-keep assist, blind spot warning and seven airbags are standard. The Niro family as a whole received a full five-star Euro NCAP safety rating when the first hybrid model was tested in 2016. There's also semi-autonomous adaptive cruise control that'll keep you in your lane.
Running costs
Any EV will be cheap to run, due to the relatively low price of electricity from a domestic supply. Based on an average unit price of 12.5p per kWh of electricity on an off-peak tariff, a full charge at home should cost around £8.
The Kona Electric matched the e-Niro's efficiency of 3.9 miles per kWh, so with predicted ranges of 282 miles for the Kia and 279 miles for the Hyundai, they'll cost 2.8 and 2.9p per mile respectively. The BMW has a smaller battery and will set you back around £5.25 for a full charge at home. Based on its efficiency of 3.7 miles per kWh, the i3 will cost you 3p per mile to run.
Tester's notes
"Our energy-efficiency figure of 3.9 miles per kWh suggests fully depleting the e-Niro's battery will get you 250 miles, so select Eco mode, limit your speed and around 280 miles should be possible."
BMW i3
| | |
| --- | --- |
| Model: | BMW i3s 120Ah |
| Price: | £34,170 |
| Engine:  | One electric motor, 181bhp  |
| 0-60mph: | 7.0 seconds |
| Test economy: | 3.7 miles/kWh  |
| CO2: | 0g/km |
| Annual road tax: | £0 |
Design & engineering
The BMW i3's story has been well told, because it's a great one that proved small EVs are a big deal.
A skateboard-style chassis (the Drive Module) houses the battery, motor and suspension. Bolted on top is a carbon fibre-reinforced plastic skeleton (the Life Module) for lightness and strength, because the i3 weighs 1,290kg in 's' form with the latest, more energy-dense 120Ah battery, as BMW calls it.
That is considerably lighter than the German model's competition, but then, it's also smaller. The 120Ah tag means this i3s now gets a 42.2kWh cell, while the 181bhp motor, producing 270Nm of torque, remains. Unlike its rivals, the i3 is rear-wheel drive. BMW has also used lots of renewable, reclaimed or recycled materials inside the i3 to reinforce its environmental credentials, including the wood on the dashboard and the funny plastics on the doors.
While it costs more than the Kia, at £34,170, you don't get quite as much kit. Cruise and climate control are included, as are heated seats, nav and LED lights, which its rivals don't have. But you have to pay extra for parking sensors and a reversing camera (£170 and £360 respectively), £395 for wireless charging and £350 for Apple CarPlay. Android Auto isn't offered.
Still, although the cabin trails on kit, it's better executed. The i3 was created as a bespoke EV with no 'regular' variants in the range, so the scalloped dash and reverse-folding rear doors are nice touches. It's a high-quality interior, despite the materials used, and it still feels more special than the Korean pair's, even if some of the tech on display is now a little older.
Driving
With its clever chassis the BMW provides a rigid safety cell, but due to its design and construction the car feels firm. Road noise is transmitted through the structure, so it's not quite as refined, nor quite as comfortable, as its competitors here. The 20-inch wheels and firmer set-up mean the i3s crashes over big bumps, jumping over ridges and never feeling as settled as either the Kia or Hyundai on the move.
There are no real gains to be had in its handling, though, because the tall i3 never feels all that secure, due to its narrow tyres. While they help to reduce rolling resistance and improve efficiency, they also hamper the level of grip on offer, so the BMW doesn't inspire as much confidence.
• Used electric cars: should you buy one?
You can still exploit the instantly deployable torque that characterises EVs, though. The i3s matched the Kia's 7.0-second 0-60mph time and was actually quicker from 30 to 50mph, taking 2.2 seconds compared with 2.4 seconds in its rivals. However, the less powerful motor couldn't match the e-Niro or Kona Electric at higher speeds, because the BMW accelerated from 50-70mph in 4.2 seconds, while its rivals took 3.7 and 3.8 seconds respectively.
When it first arrived, the i3 was the most impressive EV to drive, but despite upgrades, rival brands have made big strides with tech and set- up, and the BMW now feels less convincing.
Practicality
Its smaller footprint also means the i3 isn't quite as practical; the 260-litre boot is more limited and those reverse rear doors make access to the cabin more difficult, while it's also tighter once you're sitting back there.
However, despite being not dissimilar to its competitors, the i3 was actually designed for the city, where it excels. The much tighter 9.4-metre turning circle and excellent steering lock mean it's easier to manoeuvre, which is helped by the great visibility offered by the i3's relatively raised-up driving position.
With no transmission tunnel, the cabin feels very spacious in the front and BMW has used this to boost storage, with trays and cup-holders for oddments. That dash shape also gives lots of stowage room.
Ownership
Emergency braking is very important in city cars, and whereas its rivals feature it as standard, the i3 doesn't, despite being designed for urban areas. You have to pay £790 for the Driving Assistant Plus package, which also adds adaptive cruise, pedestrian detection and a few other functions. As a result, the i3 is rated as a four-star car from its 2013 crash test by Euro NCAP.
BMW also didn't score that well in our Driver Power 2019 satisfaction survey, finishing 25th in the makers' chart. That's five from bottom and the lowest of the three brands here. But the i3 is one of the oldest electric cars on sale, even though it doesn't feel like it, and the model's reliability has proven strong so far.
Running costs
You might think a premium brand like BMW would have the edge over Kia and Hyundai when it comes to residual values, but EVs are a different ballgame and this trio is more closely matched than you might think.
The i3s will hold onto more money, with our experts predicting a 40.7 per cent residual value, making it worth £13,900 after three years. The Kia will retain 40 per cent, so because it's cheaper it will lose £13,201, which equals depreciation of 19,794. The Hyundai is also rated at 40 per cent, which means it'll shed £19,707, and be worth £13,138.
BMW's £239 three-year servicing pack is the best value of the trio, although this still seems like a lot given that EVs have fewer moving parts to maintain. The Kia will cost £259 to service over 36 months, while three check-ups on the Hyundai come in at £287.
Testers' notes
"The i3 used to come as a range-extender with a small petrol engine to boost range. This new 120Ah model offers more range than an original i3 REx with a full battery and a tank of fuel. That's progress."
Hyundai Kona Electric
| | |
| --- | --- |
| Model: | Hyundai Kona Electric 64kWh Premium |
| Price: | £32,845 |
| Engine:  | One electric motor, 201bhp  |
| 0-60mph: | 7.0 seconds |
| Test economy: | 3.9 miles/kWh  |
| CO2: | 0g/km   |
| Annual road tax: | £0 |
Design & engineering
The Kona Electric shares much of its tech with the e-Niro, but there's a key difference. The Hyundai SUV launched with two battery options: a smaller, cheaper 39kWh unit and this 64kWh variant offering more range.
Like the e-Niro, the Kona Electric has a 7.2kW charger on board that Hyundai claims will top up the battery in nine hours and 35 minutes, while it's just 75 minutes for an 80 per cent 50kW rapid charge. The Korean models take longer to charge than the i3 due to the BMW's smaller battery; it will take five hours for a recharge from a 7.4kW supply or 45 minutes for an 80 per cent top-up from a 50kW feed.
The Hyundai's lithium-ion cell pack is the same as in the Kia, as is the electric motor, so there's an identical 201bhp and 395Nm of torque on tap, while power is also sent to the front wheels through an automatic transmission with just the one ratio.
There's a similar set-up in the Kona, too, with the suspension all part and parcel of the monocoque body, rather than a separate chassis as with the i3. And while the Kona Electric is the cheapest car, at £32,845 in 64kWh Premium trim, it feels it, too.
The silvery plastic on the centre console isn't as premium as the name suggests, nor as upmarket- feeling as the e-Niro, or the i3 in particular. Build quality is strong, but while there are some softer plastics, the cabin isn't as plush as its rivals'. However, you do get a great standard spec, and given that the Kona Electric undercuts the e-Niro by £150 and the i3s by £1,325, it's good value for money.
It gets everything the e-Niro features except for heated, electrically adjustable leather seats. You'll have to upgrade to the £35,145 Premium SE model for these, which doesn't seem worth it. But then, for only a little extra, the Kia features these as standard and brings other benefits, such as more practicality.
Driving
It shares a lot of tech with the Kia, so it's no surprise the Hyundai is just as good to drive, with a similarly relaxed approach to ride and handling. It's compliant, yet there's enough grip and agility that the impressive power and torque output can be just kept in check.
But what's most impressive is the Kona Electric's regenerative braking and how it lets you drive using just one pedal. It's a system similar to the e-Niro's that offers different levels of regeneration. 'Off' means the car will coast when you lift off the throttle and hardly lose any speed. As the levels increase, they use the motor to decelerate more aggressively when you lift off. It's similar to the engine braking you get when changing down gears in an ICE car, clicking the left paddle to ramp up regeneration when slowing down.
Level two is close to a conventional car's engine braking, and the top level (four in the Kona, five in the e-Niro) gives as much retardation as a push of the brake pedal. This lets you drive in town just adjusting the throttle to easily move with traffic. It'll nearly bring you to a halt in this setting and driving like this quickly becomes very natural.
The i3 is very nearly as good, with just as smooth a transition between lifting off and the regenerative braking. All three have a dead feel when you use the brake pedal, but there are no nasty notches or clunks – besides, you won't even have to use it that often.
In all other respects the Kona drives pretty much identically to the e-Niro, with compliance and control almost in equal measure and plenty of easily accessible performance – it matched the Kia at our test track – and good refinement.
Practicality
Where the Hyundai does lose out is for usability. Not only is the 332-litre boot smaller than the Kia's, but so is the cabin. Legroom is a little less generous, too, although these factors are relative, because the Kona Electric still offers a good degree of flexibility compared with the Kia. It's only ultimate practicality it can't match the e-Niro for, yet it easily eclipses the i3 in this area.
Wireless charging is included, so it's easy to keep your smartphone topped up if it supports this feature. Even if it doesn't, there are plenty of USB points.
It's also worth noting where the plug-in point is. On the Hyundai and Kia it's under a flap at the front, so you'll want to park nose in to EV bays. But it's on the i3's front wing, which isn't quite so practical.
Ownership
Hyundai's standard warranty offers five years of cover to Kia's seven, but it has no mileage limit, while there's also five years' free roadside assistance included.
The brand is usually a strong Driver Power performer, but Hyundai slipped to 22nd place in our 2019 makers' chart. Don't be worried too much about reliability, because the firm has lots of experience with EVs, offering its Ioniq in all-electric form. The tech is shared with Kia, so it's already proven reliable.
Running costs
All three models emit 0g/km of CO2, as you'd expect for an electric vehicle, so fall into the lowest 16 per cent Benefit-in-Kind (BiK) tax bracket for company cars. The Kona Electric is the cheapest car to buy, so it'll be the most cost-effective business machine, with tax at £2,323 a year for a higher-rate earner.
There's not much in it to the e-Niro, though. The Kia will cost £2,332 in BiK contributions, while the same driver will have to pay £2,407 with the BMW, so none of the cars has a clear advantage for tax.
Testers' notes
"An added bonus of the regenerative braking is a little display that tells you how much energy you've harvested when slowing down. It shows this as mileage gained to make it easier to understand."
Verdict
First place: Kia e-Niro
The e-Niro highlights how a well-executed EV needs not demand compromise. The 64kWh battery all but eradicates range anxiety with great real-world range, while there's plenty of performance to tap into if you need it. However, it's the refinement, a decent level of comfort and the incredibly low running costs that make the Kia SUV such great value for money, even in impressively high-spec First Edition trim.
Second place: Hyundai Kona Electric
Mechanically the Kona Electric benefits from the same great technology as the Kia e-Niro, so it's quick and quiet, fast and cheap to run, while also delivering dependable range. You might only need to charge the Hyundai and the Kia once a week, depending on the distance of your daily commute. With similar tech, it's practicality where the Hyundai loses out, although it doesn't trail by much.
Third place: BMW i3
The i3 has been a bastion for the electric car revolution, but it's had to hand the baton over to fresher opposition now. However, the BMW is still a great electric vehicle that offers a more interesting personality than its test rivals. It's the best car here for cities, is just as quick in i3s form (if not as comfortable as the Korean duo) and feels upmarket. You have to pay for it, though, and get less in return.
Also consider…
Model: Nissan Leaf E+ TeknaPrice: £35,895Engine: 62kWh battery, 212bhp
To hit back at its big-battery rivals here, Nissan has bolted a 62kWh cell into its Leaf for this E+ Tekna. It has a claimed range of 239 miles and 212bhp, so more performance than the regular car. It only comes in top-spec trim.
Figures
| | | | |
| --- | --- | --- | --- |
|   | Kia e-Niro 64kWh First Edition | Hyundai Kona Electric 64kWh Premium | BMW i3s  |
| On the road price | £32,995 | £32,845 | 120Ah |
| Residual value (after 3yrs/36,000) | £13,201/40.0% | £13,138/40.0% | £13,900/40.7% |
| Depreciation | £19,794 | £19,707 | £20,270 |
| Annual tax liability std/higher rate | £1,166/£2,332 | £1,161/£2,323 | £1,204/£2,407 |
| Annual fuel cost (12k/20k miles) | £385/£2,914 | £385/£2,914 | £405/£3,071 |
| Insurance group/quote/VED | 28/£551/£0 | 26/£506/£0 | 29/£636/£0 |
| Cost of 1st/2nd/3rd service | £259 (3 years) | £67/£150/£70 | £239 (3yrs) |
| Length/wheelbase | 4,375/2,700mm | 4,180/2,600mm | 4,006/2,570mm |
| Height/width | 1,570/1,805mm | 1,570/1,800mm | 1,791/1,590mm |
| Engine | One electric motor | One electric motor | One electric motor |
| Peak power/revs  | 201/3,800 bhp/rpm | 201/3,800 bhp/rpm | 181/N/A bhp/rpm |
| Peak torque/revs  | 395/3,600 Nm/rpm | 395/3,600 Nm/rpm | 270/N/A Nm/rpm |
| Transmission  | Single-spd auto/fwd | Single-spd auto/fwd | Single-spd auto/rwd |
| Battery capacity/spare wheel | 64kWh/repair kit | 64kWh/repair kit | 42kWh/repair kit |
| Boot capacity (seats up/down) | 451/1,405 litres | 332/1,114 litres | 260/1,100 litres |
| Kerbweight/payload/towing weight | 1,812/418kg/N/A | 1,685/485kg/N/A | 1,290/440kg/N/A |
| Turning circle | 10.6 metres | 10.6 metres | 10.3 metres |
| Basic warranty (miles)/recovery | 7yrs (100,000)/3yrs | 5yrs (unlimited)/5yrs | 3yrs (unlimited)/3yrs  |
| Driver Power manufacturer/dealer pos. | 3rd/7th* | 22nd/12th* | 25th/19th* |
| NCAP: Adult/child/ped./assist/stars | 91/80/70/81/5 (2016) | 87/85/62/60/5 (2017) | 86/81/57/55/4 (2013) |
| 0-60/30-70mph | 7.0/6.1 secs | 7.0/6.2 secs | 7.0/6.4 secs |
| 30-50mph | 2.4 secs | 2.4 secs | 2.2 secs |
| 50-70mph | 3.7 secs | 3.8 secs | 4.2 secs |
| Top speed  | 104mph | 104mph | 99mph |
| Braking 70-0/60-0/30-0mph  | 44.3/33.4/8.7m | 51.8/37.7/9.5m | 48.5/36.1/8.8m |
| AE efficiency/actual predicted range | 3.9 miles/kWh/250 miles | 3.9 miles/kWh/250 miles | 3.7 miles/kWh/156 miles |
| Claimed range (WLTP combined) | 282 miles | 279 miles | 175 miles |
| Charging capability | 3.3/7.2/50/100kW | 3.6/7/50kW | 2.3/7.4/11/50kW |
| Charging time | 29h/9h50m/1h15m/54m | 31h/9h35m/75mins | 15h/5h/3h10m/45m |
| Actual/claimed CO2/tax bracket | 0/0g/km/16% | 0/0g/km/16% | 0/0g/km/16% |
| Airbags/Isofix/park sensors/camera | Seven/yes/yes/yes | Six/yes/yes/yes | Six/yes/£170/£360 |
| Clim/cruise ctrl/leather/heated seats | Yes/adaptive/yes/yes | Yes/adaptive/no/no | Yes/yes/no/yes |
| Lane-keep/blind spot assist/AEB | Yes/yes/yes | Yes/yes/yes | No/no/£790^ |
| Met paint/LEDs/keyless/pwr tailgate | £565/no/yes/no | £565/no/yes/no | £550/yes/£330/no |
| Nav/digi dash/DAB/connected servcs | Yes/yes/yes/yes | Yes/yes/yes/yes | Yes/yes/yes/yes |
| Wireless charge/CarPlay/Android Auto | Yes/yes/yes | Yes/yes/yes | £395/£235/no |