Hyundai Kona Electric vs Nissan Leaf
What's the best affordable small electric car on sale? We test the new Hyundai Kona Electric against the Nissan Leaf to find out…
For years the Nissan Leaf had the affordable electric car market to itself, sewing up the sector with a balance of range, practicality, performance and affordability that made electric cars viable for many, if not the masses. But now there's a new challenger.
Hyundai has launched its Kona Electric, and with a choice of battery sizes available packaged in an SUV body, it's an appealing choice that matches the second-generation Leaf for price, range and performance.
EVs are here to stay, but has Hyundai nailed it with the Kona Electric? Or have Nissan's years of experience with its all-electric hatch paid dividends and put it ahead of the competition? We find out.
Head-to-head
| | | |
| --- | --- | --- |
| Model: | Hyundai Kona Electric 39kWh Premium | Nissan Leaf 40kWh N-Connecta |
| Price:  | £27,370 | £27,890 |
| Motor/battery:  | 1x electric motor/39kWh li-ion | 1x electric motor/40kWh li-ion |
| Power/torque:  | 134bhp/395Nm | 148bhp/320Nm |
| Transmission:  | Single-speed automatic, front-wheel drive  | Single-speed automatic, front-wheel drive  |
| 0-60mph: | 8.6 seconds | 7.8 seconds |
| Top speed: | 96mph | 90mph |
| Energy consumption:  | 4.5 miles/kWh | 3.6 miles/kWh |
| CO2/tax:  | 0g/km/£0 | 0g/km/£0 |
| Options: |  Metallic paint (£565) | None |
Hyundai Kona Electric
For: Range, infotainment, slightly cheaper than the Leaf but just as well equipped as standard.Against: Boot not as big as the Nissan's, ride can sometimes be a little lumpy. 
Hyundai's compact Kona SUV was designed with an all-electric variant in mind, so buyers don't have to make too many compromises with the packaging when compared with a petrol or diesel model.
The electric motor is mounted up front in place of a conventional engine and gearbox, and drives the front wheels through a single-speed automatic transmission. This means there are no gears; you simply select 'D' and drive, which makes it a smooth experience, just like in the Leaf.
It's a fairly standard set-up for an EV. The 134bhp motor is down on power next to the Nissan, while the 39kWh battery that supplies it with energy is also slightly smaller, but EV performance is as much about torque, so with 395Nm on tap it's more than quick enough and would show a 1.0 turbo petrol Kona a clean pair of heels from 0-30mph. It took 3.2 seconds for that test despite some wheelspin off the line, and while performance tailed off towards 60mph (0-60mph took 8.6 seconds), there's still enough urgency at motorway speeds for overtakes or to keep up with traffic.
The ride isn't the greatest, but it's not the worst, either. The damping feels as smooth as in the Leaf, which occasionally crashes over typically cracked and cambered A and B-roads. It's better as you up the speed as well, because the car's mass and the extra energy being fired at the suspension actually mean it smooths out and floats a little more.
In truth, neither model is that enjoyable to drive, but the Kona has just enough agility and steering response so that it darts keenly into corners as long as you're conservative with your speed.
Combined with the relative compliance from the chassis, it's comfortable and composed enough; just don't expect much involvement.
But that's not necessarily what an EV is about, and not one in this class. Running costs, practicality and kit are arguably more important.
On that front, the Premium-trim Kona (the highest-spec model available with the 39kWh battery) gets lots of equipment. Adaptive cruise control, front and rear parking sensors, a reversing camera, keyless operation, great smartphone tech – including wireless charging – and an eight-inch infotainment unit are all included.
Partnership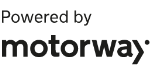 Need to sell your car?
Find your best offer from over 5,000+ dealers. It's that easy.
Refinement is strong, too. There's no engine noise, so it's relaxing at low speed, but this creates a problem when you're driving more quickly because there's no background sound to drown out wind and tyre roar. Still, the Kona does a good job of isolating you from this – it's on par with the Leaf here.
Testers' notes:
• Infotainment: Screen is better placed than in the Nissan, plus it's bigger and has a higher resolution. It's a much more responsive interface to use.
• Seating position: SUV-like ride height gives good visibility, while driving position is more comfortable.
• Trim: Quality isn't great, with naff-looking silver plastics, but Leaf features hard materials, too.
Nissan Leaf
For: Strong practicality, keen straight-line performance, one-pedal driving.Against: Infotainment trails the best in the class, not as much range as Kona Electric. 
Nissan has had a head start on rival brands when it comes to affordable electric cars. The first-generation Leaf was launched in 2010 and has become the world's best-selling EV, while this second generation that was introduced earlier this year has built on the success of the original.
It uses an updated version of the Mk1's chassis, accommodating a battery that's the same physical size but more energy dense, rated at 40kWh, which edges it ahead of the Hyundai.
However, the Leaf's claimed range of 168 miles (WLTP) is 26 miles down on the Kona's, plus the car is 11kg heavier. Weight hits range and performance in an EV, but we still saw between 130 and 140 miles from a charge in the real world, which is impressive and makes the Nissan a very usable proposition.
Dip into the performance and this figure will decrease, but there's a level of easily accessible pace that will embarrass even some sportier hatchbacks.
That's due to the electric motor's 148bhp output, which is more than the Kona's, although the Nissan has less torque, at 320Nm. The 0-30mph city sprint showed the Leaf was strong; it took 2.9 seconds, and like the Hyundai the thrust tailed off towards 60mph. The 0-60mph sprint took 7.8 seconds. Still, the car eclipsed the Kona in both tests.
One of the Leaf's best points is the e-Pedal system. Engage this and it increases the level of regenerative braking, which has a two-fold benefit. Firstly, it means you can drive the car by just modulating the accelerator, because there's enough regeneration to bring it to a halt. Secondly, it tops up the battery with more energy, giving you something for nothing in a way.
However, the Kona does the same and actually offers more fine-tuned levels of regeneration (five to the Leaf's two), so it's just as easy to get to grips with and recoup energy when slowing down.
The Nissan is similarly relaxing to the Hyundai on the move thanks to the lack of engine noise. As with its rival, there's not much steering feel, but the brief here is similar, so the refinement, real-world range and eager low-down pace are more important.
It doesn't ride as nicely as the Hyundai. There's less control to the damping, so it responds more violently to bumps, but mostly it's smooth enough in town so you feel settled, if not totally cossetted.
At least N-Connecta trim has enough kit to keep you entertained. You get heated front and rear seats, a seven-inch touchscreen with nav and smartphone tech to match the Hyundai, plus lots of EV-specific telematics capability and safety tech, a 360-degree camera, LED lights, climate and cruise control. 
Testers' notes:
• Tech: Leaf's set-up isn't as advanced as the Kona's. Screen is positioned lower in the dash and doesn't look as slick. For an advanced car, it feels a generation behind.
• Layout: Ergonomics are awkward, and the relationship between high seat and low wheel isn't great.
• Charging: Charging flap is operated by button in cabin or on key fob. Cables offer enough reach.  
Verdict 
First place: Hyundai Kona Electric
The Kona Electric is the more convincing EV. It narrowly loses out to the Leaf for boot space, but the interior is nicer, there's more tech and it offers more space, while the impressive claimed range is carried through to the real world. There's enough ability that turning to an EV is now a viable proposition.
Second place: Nissan Leaf
While the Leaf is an accomplished EV, it just loses out to the Kona due to its more limited range. Performance and practicality are good, and it has competitive recharge rates. But the on-board tech and ride comfort leave a little to be desired. These three main negatives see it finish second.