Nissan NISMO Leaf RC review
We drive Nissan's track-only NISMO Leaf RC to see if electric can also be exciting
As a stand alone product the track-only NISMO Leaf RC is little more than an intriguing side-show in Nissan's EV road car programme. But… as a rolling test bed for Nissan's future EV technology it is a lot more relevant. Some of the tech it contains will appear on its road cars in years to come, and if nothing else it's a heck of a thing to drive. In this respect it's hard not to be deeply impressed.
Nissan has most definitely put the excitement into the letter e with its new Leaf RC, designed and built by its famed NISMO racing division. At the moment there are no plans to put the car into production, Nissan instead choosing to present it as a rolling test bed for technologies that may or may not make their way into its production EVs in the future.
Either way, the twin battery, twin electric motor Leaf RC is a deeply impressive piece of kit and is a seriously fast and potent machine as a result. The 0-62mph claim is 3.4 seconds with a top speed of 138mph.
• Jaguar I-Pace e-Trophy driven
Each electric motor produces a maximum of 161bhp, and there's one for the front axle, another at the rear. The combined outputs are 322bhp and a thumping 640Nm, deployed via a straight cut single spur racing gearbox that emits enough noise on the move to make your ears hurt.
It's a pure racing car with a full carbon fibre tub at its core and carbon fibre sub frames at each end. Having said that the RC actually has no series in which to race, the idea behind it simply being to explore the outer edges of EV technology, some of which will end up in future EV road cars. Such as the switchable four wheel drive and power deployment systems and possibly some of the braking system as well.
In essence the RC is powered by two Leaf e+ motors, hence its potency. The all-up weight is just over 1,200kg, which isn't bad for an EV road car but is heavy for a pure bred racer with a carbon tub at its centre. There are four different drive modes, each of which alters the spread of torque between the two axles, and again this is technology that may well make it into Nissan's road EVs in the fullness of time.
It was unfortunately raining cats and dogs when we drove the RC around the Moto GP circuit at Valencia, Spain. As a result we were only allowed to drive it in "Map 4" which is the least powerful setting. Even so, the RC still felt pretty rapid and was immensely responsive, despite being some 107bhp down compared with its full beans setting of "Map 1." 
There's also no traction control and no anti-lock system for the brakes, so you need to be quite delicate with your inputs, especially under brakes. But even in the pouring rain it was obvious just how much potential lies at the heart of the RC. And how unbelievably noisy its transmission is on the move.
Partnership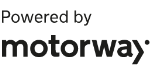 Need to sell your car?
Find your best offer from over 5,000+ dealers. It's that easy.
We need more time in the car to get further beneath its skin to make a more complete judgment, but even from this brief session it's clear that the RC is packed with technology, some of which will make Nissan's road going EVs increasingly engaging to drive in the future. On this evidence, E really does stand for exciting.