Nissan Leaf vs Kia e-Niro
The Nissan Leaf is at the forefront of the EV revolution, but is the new longer-range e+ a match for Kia's class-leading e-Niro?
Nissan was ahead of the game when it launched the first-generation Leaf. The original blob-shaped model is now looking like a bargain buy on the used market, and this second-generation edition was one of the best electric cars you could purchase when it was launched last year.
Yet the EV market is moving so fast that the 40kWh battery in the Leaf was already looking like a throwback. The arrival of the Hyundai Kona Electric, and then the Kia e-Niro, showed that an affordable electric car can have a range of close to 300 miles on a single charge, thanks to a larger 64kWh battery pack.
• Best electric cars to buy 2019
The 40kWh Leaf, with its sub-200-mile range, fell behind these new rivals, but now the brand has launched this, the e+ version. It features a 62kWh battery and a more powerful motor, and its sights are clearly set on the class-leading South Korean Kia e-Niro EV. The bigger battery means its range is much closer to the class leaders'.
Here we'll find out if this has brought the Leaf back up to par. But the updated Nissan needs to fulfil its brief as a family car, as well as simply having a more exploitable all-electric range. So key areas such as practicality, comfort, interior quality and tech will go under the microscope, too.
At the time of writing, the Nissan Leaf e+ is only available in top-spec Tekna trim. Including the £3,500 government grant for electric vehicles, it costs £35,895. But is it worth the extra over the Kia?
Head-to-head
| | | |
| --- | --- | --- |
| Model: | Kia e-Niro 64kWh | Nissan Leaf e+ 62kWh Tekna |
| Price:  | £32,995 | £35,895 |
| Engine:  | Single electric motor | Single electric motor |
| Power/torque:  | 201bhp | 215bhp |
| Transmission: | Single-speed auto/fwd | Single-speed auto/fwd |
| 0-60mph/top speed:  | 7.3 seconds/104mph | 7.4 seconds/98mph |
| Test efficiency | 4.6 miles/kWh | 3.5 miles/kWh |
| Range (WLTP) | 282 miles | 239 miles |
| CO2/annual road tax | 0g/km/£0 | 0g/km/£0 |
Nissan Leaf 
For: Good levels of standard equipment, safety tech is impressiveAgainst: Not as good to drive and smaller range than the Kia, expensive to buy, boot space is not as big as the e-Niro's
Design & Engineering
The new Leaf e+ can be identified not only by its blue bumper accents and the logo on its charging port, but also because it sits slightly higher on its suspension than the standard model, to accommodate the bigger battery. It still uses the same basic suspension set-up, with MacPherson struts at the front and a torsion beam at the back. 
Along with the new 62kWh battery, the Leaf e+ is fitted with an upgraded electric motor that produces 215bhp and 340Nm of torque, which is slightly more power than the e-Niro's, but less torque. While the Nissan is 81kg lighter than the Kia, this e+ is 151kg heavier than the standard Leaf. So even though it is more powerful, performance hasn't changed too much.
There's a 6.6kW on-board charger, which means a top-up time of 11 hours and 30 minutes using a home wallbox or public charging post. As with the e-Niro, the Leaf has 50kW and 100kW options, too. Using its CHAdEMO cable, an 80 per cent top up at these power levels takes 63 and 36 minutes respectively. A 100kW charging capability should mean it's future-proof as more high-capacity chargers roll out across the country. But from what we've heard, without the most advanced thermal management for the battery, repeated rapid charging could deplete the energy density.
Partnership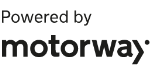 Need to sell your car?
Find your best offer from over 5,000+ dealers. It's that easy.
• Best used electric cars to buy
That's the extent of the changes over the standard Leaf, really, including the interior. This top-spec Tekna gets part-leather upholstery, but the cabin feels pretty cheap. While the e-Niro's cabin isn't luxurious, it does make better use of soft-touch materials, and its infotainment is well ahead of the Leaf's.
At least the Tekna is well equipped. It has 17-inch alloys, heated seats, adaptive cruise control, LED lights, nav, smartphone connectivity, a Bose stereo and Nissan's Around View Monitor to help when you're parking.
Driving
Despie this upgraded version of the Leaf having more power than its rival here, at 215bhp, it fell behind the e-Niro in all but one of our acceleration tests. It took 7.4 seconds to go from 0-60mph, yet the Kia was 0.1 seconds quicker – and it was the same story from 30-70mph, where the Nissan managed 6.3 seconds and the e-Niro completed the task in 6.2 seconds.
The Leaf e+ was quicker from 30-50mph, taking 2.3 seconds to the Kia's 2.4 seconds, but in all of our tests there was very little difference. In the real world these two rivals feel equally fast – and thanks to the instant torque EVs provide, both are surprisingly quick cars. While these two run out of steam at higher speeds, they're perfect for a quick burst of acceleration, when overtaking, for example. 
That's about where the fun ends, though, because the Leaf isn't very engaging otherwise. Its steering is completely numb and the driving position is uncomfortable, with no reach adjustment for the wheel and the seats set too high up. That hurts comfort, which is a shame because the Leaf is smooth; it's a match for the Kia in terms of ride quality. Nissan's e-pedal function adds extra regenerative braking when you lift off the throttle, so you can drive with just your right foot to modulate your speed. It's more binary than the Kia, though, because it's either on or off, with no in-between setting. The e-Niro has five different modes.
• Cheapest electric cars on sale 
While petrol or diesel cars might deliver their power in a different way, the Nissan and Kia's motors are pretty much indistinguishable. Both units have lots of torque and a slight whine that arrives when you put your right foot down. The Leaf isn't quite as quiet inside, though, because wind and road noise are a little more prevalent.
Practicality
The most important aspect of the e+ is its longer range, but at 239 miles (WLTP), it's still shorter than the e-Niro's on-paper range of 282 miles. Yet in the real world, the difference is even greater; we managed efficiency of 3.5 miles/kWh in the Leaf and 4.6 miles/kWh in the e-Niro, which works out at a real-world range of 217 miles for the Nissan and 294 miles for the Kia.
The e+ is also less spacious than its Korean rival: its 385-litre boot is smaller than the Kia's 451 litres. The e-Niro's loadbay is a more regular shape, too.
Ownership
Even the entry-level Leaf gets AEB, blind-spot warning and lane-keep assist, so it's spot-on for safety gear. Its five-star Euro NCAP rating backs that up, but the e-Niro has just as much safety kit as standard and got a five-star rating from Euro NCAP.
Nissan finished in a reasonable 11th place in our Driver Power 2019 satisfaction survey makers' chart, but quite a way behind Kia, which claimed third place this year. Nissan's dealers fared even worse, in 25th position, while Kia's network managed seventh spot.
Running costs
Our on-test efficiency numbers of 3.5 miles/kWh in the Nissan and 4.6 miles/kWh in the Kia mean that, with electricity priced at 13.8p per kWh, you'll spend around £473 a year to power the Leaf (based on home charging only), yet the e-Niro will cost just £360 over the same 12,000 miles. 
Their per-mile running costs will be 3.9p for the Leaf e+ and 3.0p for the e-Niro, which is rock-bottom when compared with a combustion-engined car.
A full charge will set you back just over £8.50 for Nissan's newcomer, and around £8.80 in the Kia because of its slightly larger battery capacity. 
Testers' notes
"Near-silent low-speed running and an acceptable ride mean that the Leaf is good to drive around town. Parking aids – all standard – and decent visibility help you navigate tight spaces, too."
Kia e-Niro
For: Slick infotainment system and a slightly classier interior than the Leaf, strong performance and nicely weighted steeringAgainst: Still relatively expensive to buy, so-so looks 
As with its rival here, the Kia e-Niro is only available in one trim level. It costs £32,995, including the government grant, in First Edition form. It's currently our favourite affordable electric car, so the Leaf needs to beat it to take class honours.
Design & Engineering
The Kia e-Niro is based on the Niro compact SUV, which was designed to accept electrification from the start. There are plug-in hybrid and conventional hybrid versions available, alongside traditionally fueled variants, although it's the e-Niro that makes the most convincing case for itself.
It has a 64kWh battery – slightly larger than the Leaf's and liquid-cooled, unlike the Nissan's – and a 201bhp motor with 395Nm of torque. The Kia has a 7.2kW onboard charger, and a full charge from a home wallbox takes nine hours and 50 minutes. As with its rival, it has 50kW and 100kW rapid-charging. For an 80 per cent top-up, it takes one hour and 15 minutes, and 54 minutes respectively at these speeds.
Kia has fitted its all-electric SUV with MacPherson struts at the front and a multi-link rear axle, which is a more complex set-up than the Leaf's suspension. A higher kerbweight (1,812kg against 1,731kg) means that the Kia has more mass to control, however.
The e-Niro has a clean and simple design inside, so it's easy to use, and even though quality could be better, the South Korean car's interior is a little more classy than the Nissan's cheap-looking cabin.
It has an eight-inch screen with nav, Apple CarPlay and Android Auto as standard, plus lane-keep for level two autonomy, adaptive cruise control, AEB, parking sensors and a reversing camera. Keyless operation, climate control and heated leather seats are fitted, too, so aside from LED headlights, it matches the Leaf.
Driving
Neither of these heavy EVs rides perfectly, because their mass means they can't glide over rough roads. The e-Niro is marginally better than its rival in this regard, though, because its suspension soaks up bigger bumps slightly better. They're so close on comfort that it's not an issue, yet the Kia is better to drive overall due to the other factors at play.
For a start, the driving position is much more comfortable, with a greater range of adjustment and better seats. Secondly, the steering is well weighted and more precise than the Leaf's, so you feel more confident behind the wheel.
The e-Niro has so much torque that it will spin its front wheels on wet roads if you apply too much throttle, but its traction control system allows a bit more slip than the Nissan's does. That means instead of cutting progress completely short, it lets you get up to speed more smoothly in this situation.
Kia's EV is also a little quicker than its rival from 0-60mph and 30-70mph, but both cars were within 0.1 seconds of each other, so neither is a clear winner. However, the Kia's extra torque helped it to go from 50-70mph in just 3.6 seconds, which was 0.3 seconds ahead of the Nissan's time in the same test. That means it's just a little bit more relaxing to drive at high speed, because you have more flexibility for accelerating quickly. The Kia is also slightly more refined, thanks to its good soundproofing, which reduces wind and road noise in the cabin. 
Neither car has good brake pedal feel, partly due to the regenerative braking from the motors, but the Kia was a little more adept in our stopping tests, feeling more controlled and stable under hard braking.
Practicality
Both of these EVs were designed to accommodate batteries under the floor, yet the e-Niro's SUV shape has helped it a lot when it comes to boot space. It has 451 litres with the seats up and 1,405 litres when they're down, while the Leaf makes do with 385 and 1,161 litres. 
There's also a little more head and legroom in the back of the South Korean model thanks to its SUV body. However, while it's enough for kids, adults might start to feel cramped on a longer trip.
With no gearlever to get in the way, there's plenty of storage on the centre console, while the flat floor in the back offers lots of foot space for passengers.
Ownership
You get a seven-year/100,000-mile warranty on all Kia models, including the e-Niro, and a third-place finish in our Driver Power 2019 manufacturers' chart shows how highly customers rate the Korean brand.
Safety tech is a high point, too. The Kia has autonomous braking with pedestrian detection, lane-keep assist, blind spot warning and seven airbags, plus adaptive cruise control. That list helped the e-Niro achieve a five-star Euro NCAP safety rating.
Running costs
Not only is the e-Niro cheaper to buy than the Leaf e+, it's also cheaper to run. We recorded higher efficiency, meaning lower electricity costs, while the Kia is also cheaper to tax and holds its value better as well.
Both cars sit in the 16 per cent bracket for Benefit-in-Kind tax, and the Kia's lower price means it will cost £1,166 in company car contributions for standard-rate earners, while the Nissan costs £1,259. Our experts predict that the Kia will hold on to 40 per cent of its list price after three years and 36,000 miles, losing £19,794 in that time, so it will be worth £13,201 at the end of a typical ownership period. 
• Electric charging points for every new home 
The Nissan will retain an estimated 39.4 per cent of its original price, which is a loss of £21,749 and a residual value of £14,146 after three years. It costs about £8.80 to charge the e-Niro on off-peak electricity, at 13.8p per kW.
Testers' notes 
"Our efficiency figure of 4.6 miles/kWh works out at a range of 294 miles, which is actually higher than the WLTP-claimed figure that Kia quotes. This boosts the e-Niro's long-range appeal even further."
Verdict
First place: Kia e-Niro
The e-Niro is still the best affordable EV you can buy. Its long range and impressive efficiency are core to the Kia's appeal and give good flexibility, but it's not all about those features. It works well as a family car, too, because it has plenty of interior space, a big boot, comfortable seats and an impressive and intuitive infotainment system. It would be a clear winner even if it wasn't cheaper than the Leaf. 
Second place: Nissan Leaf
While this new Leaf e+'s added range is welcome, it's too expensive to justify over the Kia. The new motor doesn't improve performance much over the standard model's and it's no different behind the wheel, with the same poor driving position and numb steering. It's comfortable enough and is silent and punchy, but the poor infotainment and higher price are real setbacks. 
Is it worth waiting for this?
Due: 2020Price: £38,000 (est)Engine: Electric motor
We don't know too many details about the VW Golf-sized ID.3, but it will be the first model to be launched on the firm's MEB all-electric platform. There will be 45kWh, 58kWh and 77kWh versions, with ranges of up to 342 miles.