Used Nissan Leaf (Mk2, 2018-date) review
A full used buyer's guide on the Nissan Leaf covering the Leaf Mk2 (2018-date)
Verdict
The Nissan Leaf may have blazed a trail when it came to providing affordable EV transport, but don't just assume that it's the best car for the job. There's a lot that appeals, such as the ready availability and impressive usability, but the 40kWh editions have already been left behind by some rivals. If you don't do many long journeys and have your own charging at home this is all you need, but if you do a lot of longer trips and are reliant on the UK's public charging infrastructure, we'd only consider a 62kWh model. Most Leaf owners love their cars because of the low running costs and ease of driving, but reliability can be more of an issue than you might expect, so check that everything works before buying.
As brands rush to put as many electric cars into production as possible, it seems incredible that when Nissan launched the original Leaf in 2010, it would be nearly a decade before rivals followed suit.
Indeed, the firm would launch an all-new second-generation Leaf before most car makers brought their first electric models to market. As such, while there are quite a few electric cars in the new-car listings, many of these have arrived only very recently, leaving the Leaf Mk2 as one of the few electric family cars available in quantity, and at relatively affordable prices.
Even better, if you can afford to pay the up-front purchase price, you're going to be seriously impressed by the Nissan's ultra-low ongoing running costs.
Model covered
Nissan Leaf Mk2 (2018-date) - Popular hatch could be up your street if you want to switch to electric motoring.
History
The Mk2 Leaf reached UK roads in February 2018, with a 148bhp electric motor and a 40kWh battery pack. The biggest pack used in the original was 30kWh, with the earliest Mk1s packing a punch of just 24kWh.
Prices started at £21,990 for the entry-level Visia and ran to £27,490 for the range-topping Tekna. In the middle there were Acenta, N-Connecta and 2.Zero trims, then in January 2019 a 3.Zero option was added, alongside a 3.Zero e+ Limited Edition.
The latter came with a 214bhp motor and a 62kWh battery pack to give a claimed 239-mile range. By March 2019 the Leaf Tekna was fitted with the 62kWh battery pack as standard, then in June 2019 the limited-run 3.Zero e+ morphed into the range-topping e+, as a standard production version in the Mk2 Leaf line-up.
Which one should I buy?
Budget allowing, we'd pick a Leaf with the 62kWh battery, for its longer range and ability to charge more quickly. Then it's a question of choosing the right trim for your needs. The entry-level Visia comes with 16-inch steel wheels, a seven-inch display, DAB radio, climate control with timer, four-speaker stereo, automatic headlights and wipers, electric windows front and rear, cruise control and speed limiter.
Acenta brings 16-inch alloys, adaptive cruise control, a rear parking camera, Android Auto and Apple CarPlay, plus a six-speaker hi-fi. N-Connecta adds 17-inch wheels, privacy glass, electrically folding door mirrors, heating for the steering wheel as well as the front and rear seats, plus front and rear parking sensors. The Tekna also featured LED headlights, part-leather trim and a premium Bose sound system.
Alternatives to the Nissan Leaf Mk2
We're making the assumption here that only electric will do, so your head won't be turned by anything fitted with an internal combustion engine. EV alternatives include the Volkswagen e-Golf, which is good to drive but costly and rare, and has a poor range. Much better is the Renault Zoe, which is affordable and plentiful; watch out for leased battery packs, though.
Partnership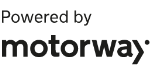 Need to sell your car?
Find your best offer from over 5,000+ dealers. It's that easy.
In terms of range, affordability and size, the Hyundai Ioniq is perhaps the closest fit, and it's impressive; the more expensive Kona is even better. We also like the Kia Soul and BMW i3, plus the Vauxhall Corsa-e, which arrived in spring 2020, along with the closely related Peugeot e-208. Other electric family cars worth a closer look include the Volkswagen ID.3 and the Kia e-Niro.
What to look for
Range
The Mk2 Leaf initially claimed a 235-mile range. This was revised to 168 miles, with the 62kWh model officially pegged at 239 miles.
Software
For less than £20 you can download the LeafSpy app, which interacts with your car to tell you how healthy the battery pack is.
Charging
The 40kWh Leaf has a 50kW Chademo charger, but the real-world rate is closer to 30-35kW; 62kWh models have 100kW charging.
Punctures
All Leafs come with a tyre mobility kit. It's possible to buy a steel space saver, but some owners invest £130 in a full-size steel spare wheel for the boot.
Common faults
Electrical glitches are the most commonly reported problem with the Nissan Leaf Mk2, although generally it's a reliable car, with only one manufacturer recall having been issued. This may be due to EVs having fewer moving parts.
Interior
Although the Leaf's dashboard looks technically sophisticated, Nissan has kept its design pretty conventional so that EV newcomers aren't fazed. As such, it's generally user-friendly, but the quality of the cabin materials is variable.
Rear-seat space is good, with plenty of leg and headroom for two adults, and although there's a shortage of cubbyholes, boot space isn't lacking with an impressive capacity of 435 litres, which expands to 1,176 litres with the back seats folded.
In addition to the eight-inch touchscreen, a six-speaker stereo is standard, but Tekna models come with a seven-speaker Bose set-up.
Prices
You can buy a Nissan Leaf from as little as
£5,200 on our sister site BuyaCar
.
Running costs
The Leaf Mk2 needs to be serviced every 12 months or 18,000 miles. The schedule alternates between Minor and Major, and these are priced at £159 and £209 respectively. Considering there are very few parts to replace, maintenance should be cheaper.
Fresh brake fluid needs to be added every other service, while the coolant has to be replaced after 15 years or 125,000 miles, and then every four years or 48,000 miles after that.
A new pollen filter is required every other service, but apart from that, the routine maintenance is purely a series of checks of the suspension, brakes, cooling and battery pack, all of which are largely maintenance-free for the first few years of a Leaf's life.
Nissan offers service plans for Leaf owners, which cover two, three or four check-ups. These are priced at £13.99 per month for 22, 32 or 42 months respectively.
Recalls
The original Nissan Leaf has been recalled just three times so far, which is an impressive record, and it looks like the second-generation edition is going in the same virtually trouble-free direction.
More than three years after Nissan launched the Leaf Mk2, it has been recalled only once. The campaign was launched in November 2020 and it affected 2,547 vehicles; some were Leafs and some were NV200 vans.
All of the affected vehicles were built between July and September 2019, and they left the factory with a faulty plate within the transmission. This could fail once the car had been left, leading to the park lock not engaging properly, allowing the vehicle to move when it shouldn't. Nissan's solution was to fit a new plate in the gearbox that was made to the correct tolerances.
Driver Power owner satisfaction
In 2019 the Mk2 made its Driver Power new-car survey debut in 18th place; it came 24th in 2020 and this year it was 40th, out of 75 cars. The lowest score from owners is for all-round visibility, but they're also not keen on the infotainment, the design inside or out and, more worryingly, the reliability. But they love the low running costs, performance, refinement, ride quality and the amount of standard safety equipment.