Used Hyundai Ioniq review
A full used buyer's guide on the Hyundai Ioniq, covering the Ioniq Mk1 (2016-date)
It seems unthinkable now that Hyundai used to be seen as a bit of a joke in the UK. Admittedly that was a long time ago and its cars were always perceived as great value and generally reliable, but the build quality and styling left a lot to be desired. Nowadays this massive Korean concern is showing many of its rivals how to do things.
Take the Ioniq for example. When it arrived in 2016 it was the only car in the world to be offered with high-tech electric, hybrid and plug-in hybrid powertrains. Designed from the outset as an electrified car, there were no compromises with the Ioniq's packaging, which meant plenty of passenger space, a decent amount of boot space and a cutting-edge infotainment system. But the best bit was the affordable pricing, because some things in life just don't change.
Models covered
Hyundai Ioniq (2016-date) - Family car comes with hybrid, plug-in hybrid and all-electric powertrains.
History
The Hyundai Ioniq went on sale in the UK in October 2016 when there was a choice of hybrid (priced from £19,995) or pure electric (from £28,995) models. While the former came in SE, Premium and Premium SE forms, the latter was available with only two trims: Premium and Premium SE.
The Ioniq Electric had a 28kWh battery pack to give a 174-mile range, but if this was too limiting Hyundai introduced an alternative in July 2017, with an Ioniq plug-in hybrid (PHEV). This was capable of driving for up to 39 miles in electric-only mode (with a total range of 680 miles) and was priced from £24,995 for the Premium edition. At the heart of both the Ioniq Hybrid and the PHEV is a 1.6-litre petrol engine. Whereas the Hybrid came with a 43bhp electric motor, the Plug-in Hybrid got a 60bhp motor with an 8.9kWh battery
A facelifted Ioniq in September 2019 brought design updates inside and out, a bigger (10.25-inch) dashboard display and a bigger (38.3kWh) battery pack for the EV to give a claimed range of just 182 miles (because of changes in the test procedure).
Which one should I buy?
Which Hyundai Ioniq is the best? Only you can decide which powertrain suits your needs; the EV is potentially the greenest, the plug-in hybrid offers the best balance of eco-friendliness and convenience, while the hybrid is the most convenient, with the potential for low fuel costs depending on how it's driven.
When it comes to standard equipment, the three different trim levels come with slightly different items depending on which powertrain is chosen. All Ioniqs come with 15-inch or 16-inch alloy wheels, with the SE getting climate control, adaptive cruise control, Bluetooth, automatic headlights plus rear parking sensors with a camera.
Premium trim brings a heated driver's seat, bi-xenon headlights, navigation, plus Apple CarPlay and Android Auto. The Premium SE version adds automatic wipers, electric driver's seat adjustment, leather trim and front parking sensors.
Alternatives to the Hyundai Ioniq
The Ioniq's biggest adversary in hybrid and plug-in hybrid forms is the Toyota Prius, which was in fourth-generation form by the time the Hyundai was launched, so it's very well established. There's no good reason not to buy a Prius, or you could buy a Honda Insight for its reliability and practicality. Purchase costs are low (the Insight was axed in 2014) but the interior is disappointing and so is the driving experience.
Partnership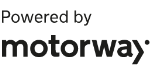 Need to sell your car?
Find your best offer from over 5,000+ dealers. It's that easy.
The Volkswagen Golf GTE and Passat GTE are great plug-in hybrids and so are the (petrol-engined) BMW 330e as well as the (diesel-engined) Mercedes C 300 de.
The Mitsubishi Outlander is the biggest-selling PHEV of all, while the Kia Niro Hybrid is related and it's just as impressive.
If you prefer to go fully electric the Nissan Leaf is the closest rival but it's not as roomy as the Hyundai, or you could opt for a Tesla Model 3 - but you'll need to stretch your budget significantly.
What to look for
Towing
Can the Ioniq tow? Sadly not - none of them can pull a trailer.
Economy
The Hybrid is rated at 70mpg, or 83mpg on 17-inch wheels; expect 55-60mpg in the real world.
Manufacturer back-up
The Ioniq came with a five-year warranty overall, and an eight-year guarantee on the battery pack.
Range
The real-world range for the 28kwH Ioniq is 120-140 miles and 180-200 miles for the 38.3kWh edition.
Interior
The Ioniq's interior doesn't feel quite as premium as you might expect for the original asking price, but it's well designed, roomy, comfortable and adequate rather than impressive. The infotainment system is one of the highlights, while passenger and boot space are also very good. There's room for five adults and the hybrid's boot can stow 443 or 1505 litres; the plug-in hybrid cuts this to 341/1,401 litres while the EV is rated at 455/1,410 litres.
Prices
Check out the latest used prices for the Hyundai Ioniq on our sister site Buyacar.
Running costs
All Ioniqs should be serviced every 12 months or 10,000 miles, regardless of which powertrain is fitted. Services alternate between minor and major, with the prices for these pegged at £168 and £270 respectively for the hybrid and plug-in hybrid. However, the fifth service for these involves a bigger number of new parts, which is why it's priced at £343. The Ioniq Electric is a bit cheaper to maintain, with the two services priced at £65 and £118 to reflect the fact that the brake fluid needs to be replaced every other year.
The 1.6 GDi petrol engine in the hybrid and plug-in hybrid is chain-driven so there's no cambelt to replace, and once an Ioniq is out of warranty it's eligible for cut-price maintenance.
An oil and filter change costs £99, a minor service is £169, while a major service is pegged at £229. All of these costs include a year's breakdown cover.
Recalls
There have been three recalls for the Ioniq so far, with Hyundai launching the first campaign in May 2018. This affected 148 Ioniq EVs built between October 2016 and March 2017 which left the factory with electric power control units that could crack, allowing water in which would lead to the system shutting down. The solution was to fit a new control unit.
The second recall came in December 2018 and affected 5,151 Ioniq hybrids made between July 2016 and July 2017, because they could suffer from power cables overheating.
The most recent campaign came in December 2019. This time, 46 Ioniq EVs and hybrids made in July and August 2018 were involved. They left the factory with loose wheel nuts which had to be tightened up.
Driver Power owner satisfaction
The Ioniq made a very impressive debut in our 2019 Driver Power new car survey, scooping eighth place. In 2020 it dropped just one place, proving that its initial showing was no fluke. The key reasons why the Ioniq didn't do better was because owners don't like the interior or exterior design much, and they're not too bothered about the handling. But they do like the refinement, performance, practicality, comfort, economy, infotainment and low running costs.
Verdict
With no purely petrol engines and no diesel powerplants at all, the Mk1 Hyundai Ioniq was certainly a forward-thinking car when it was launched in 2016, with all editions being electrified for the greatest possible efficiency. Two impressive Driver Power results in a row should give you confidence in the Ioniq, which is easy (rather than enjoyable) to drive, reliable and well equipped. Some aspects of the cabin design, and some of the materials used in the Ioniq might be a little disappointing, but when you look at the complete package it's fair to say that if you haven't looked at a Hyundai for a few years, you should get better acquainted with the Ioniq. It won't excite you, but if you're buying with your head rather than your heart, it could prove just the ticket.