UK's most expensive parking spaces revealed
Following news a parking space in St Ives went under the hammer for £40,000, we round up other eye-wateringly pricey bays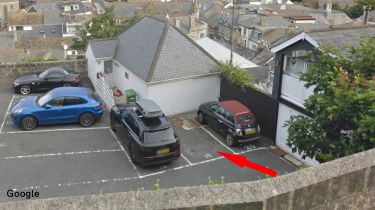 A parking space in St Ives, Cornwall, has sold within its £30-40,000 guide price. The spot, located in a private, gated car park in the popular coastal town, didn't even make it to auction, because its buyer "was very keen to secure the spot and made a bid which was accepted prior to the auction."
The space in question has a 999-year lease and, says auctioneer Katie Semmens, affords its new owner "easy year-round and secure parking with access to the town centre, and thereby its picturesque beach and harbour."
At just 4.4 by 2.1 metres, the St Ives space cost its new owner £4,329 per square metre – roughly twice the amount Cornish houses cost per square metre. But that outlay is a mere drop in the ocean compared to some of the other parking spaces sold in the UK, as we can now reveal.
Kensington: £400,000
You could have 10 St Ives spots for the price asked for this space in Kensington, west London, back in 2014. Okay, so the Kensington spot is a) underground b) can fit three cars and is c) slap-bang next to the Royal Albert Hall, but at well over 10 times the UK average salary, it was clearly destined to accommodate some exclusive wheels.
Hyde Park Gardens: £350,000
If the St Ives spot has the distinction of being relatively affordable in this company, and the Kensington space offers secure underground parking, this open-air bay in Hyde Park Gardens is assertively priced, if nothing else.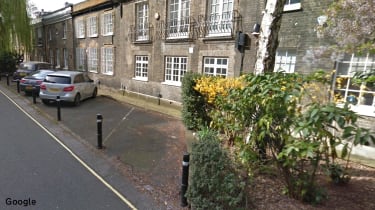 And while the address is unquestionably desirable, the lease on this bay – which had just 88 years left to run when it was offered for sale last year – arguably makes a (very) long-stay car park a sounder proposition.
That may explain why the bay was originally listed for £350,000 in 2016, but remains on Knight Frank's books with a reduced £300,000 price and 87 years remaining on its lease.
Islington: £120,000
This Islington spot represents relative value for money, not least because it contains three parking spaces in a secure, gated underground car park. At 4.57x2.44 metres you may wonder how three cars can fit in such a space, but this modern bay boasts a double-height lift system to accommodate cars double-decker style.
Basildon, Essex: £400,000
For comparison, head 35 miles east of Kensington to Basildon and you can buy an entire car park for the same price as a spot in central London. With 91 spaces, this commercial property is situated closer to Basildon's business parks than its high street.
Would you ever consider buying a car parking space? Let us know your thoughts below...