New on-demand fuel service will fill up your car at home
Zebra Fuel launches UK's first on-demand fuel service, bringing the filling station to your car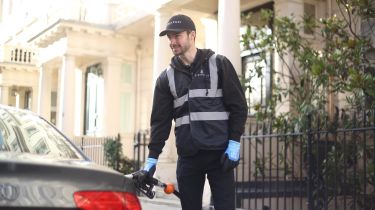 Filling your car with fuel has just got a lot easier, thanks to the launch of a new company that will come to your home and do the job for you.
Zebra Fuel has launched operations for owners of diesel cars in central London, and plans to extend its reach across the capital, with a petrol service coming "very soon". Zebra Fuel could even branch out into recharging electric cars in the future.
• These are the UK's cheapest fuel stations
To access the service, users simply download and register with the Zebra Fuel app, and enter their car's location and registration details. Users then set a required time, specify how much fuel they would like, and leave their fuel cap open. A Zebra Fuel van will then come to the car and an operative will fill it up.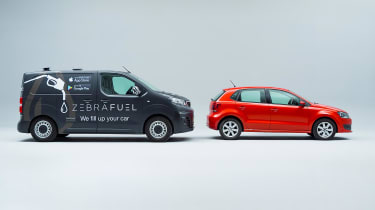 And while a £2.99 service fee applies (increasing to £3.99 during peak hours), the company presently charges a competitive 1.21p per litre of diesel. Zebra Fuel also operates 24 hours a day, meaning drivers can have their cars filled up while they sleep.
Founded by Reda Bennis and Romain Saint Guilhem, Zebra Fuel recently secured $2.5 million (£1.8 million) of funding from a series of investors including Alex Chesterman, than brains behind property website Zoopla.
Mr Bennis said: "We're like a Formula One pit stop for your car, van, truck or coach. We can also do fuel deliveries through the night, so customers can wake up to a full car outside their house or a depot of fully fuelled vehicles and not have to waste their own precious time.
"Our goal is to replace the petrol station and in doing so make filling up your car faster, cheaper, less harmful to the environment, and hassle-free."
The company sources its fuel from conventional suppliers, but the lack of a physical forecourt should ensure that prices are kept down. One potential hurdle Zebra Fuel is likely to face, however, concerns its planned move to petrol: regulations for storing and supplying petrol are more stringent than those for diesel, due to the former's higher volatility.
What do fuel additives do? And are they any use? Our guide explains all you need to know…