Government urged to introduce alcolocks for cars
Parliamentary Advisory Council for Transport Safety says drivers should have to give a negative alcohol reading before being able to drive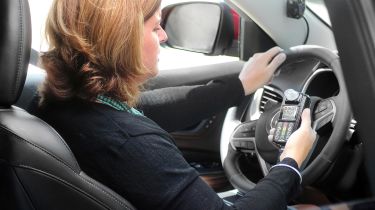 The Government has been urged to introduce alcolocks - which prevents a car from being started until the driver has blown into a breath-testing instrument to show they're sober - as soon as possible.
A report by the Parliamentary Advisory Council for Transport Safety (PACTS), which received contributions from expert groups such as IAM Roadsmart, says alcolocks would have a positive impact on road safety in the UK.
There have been around 240 deaths per year involving a drink-driver in Great Britain since 2010, with no recent progress having been made in reducing this number. An IAM Roadsmart survey of 2,000 drivers showed 90 per cent of respondents supported the idea of all new cars being fitted with alcolocks.
All new cars sold in Europe will have to be alcolock-enabled from next year, but the UK Government has to make a decision on how this technology will be used. IAM Roadsmart has previously suggested alcolocks could be useful in reforming motorists who have previously committed drink-driving offences.
Further previous research by the road safety organisation showed the personal financial cost of being found guilty of drink-driving is as much as £70,000 when legal fees, higher car insurance premiums, alternative transport costs and potential loss of earnings are taken into account.
Neil Greig, director of policy and research at IAM RoadSmart, said: "Worldwide, integrating technology, such as alcolocks, with rehabilitation courses, has been shown to be the most effective way to stop drink drive reoffending and reduce crashes.
"The evidence is clear. Nearly all motorists want new cars fitted with alcolocks to help stop the daily carnage on UK roads from drink-driving and this latest PACTS report is even further endorsement. In the meantime, our message is clear - it must always be 'None for the Road'."