Over half a million International Driving Permits bought since February
Drivers in the UK have spent more than £3m buying International Driving Permits since February in preparation for a no deal Brexit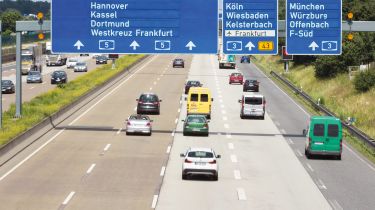 UK motorists have bought 584,000 International Driving Permits (IDPs) since February 2019 in order to still be able to drive in Europe following a no deal Brexit.
This means drivers have spent in excess of £3.2 million on them in the last six months, according to figures revealed by transport minister Michael Ellis in response to a written Parliamentary question.
• International driving permit: do you need one?
Previously, IDPs were available from 89 Post Office branches, as well as from the RAC and AA. Around 100,000 were issued each year to British motorists looking to drive outside Europe. In February, though, the rules were changed so that IDPs were only available from 2,500 Post Office branches and nowhere else.
The Government issued advice to drivers saying UK driving licences may no longer be valid in EU and EEA countries following a no deal Brexit, which could have occurred on 29th March or 12th April 2019, before the deadline was moved to 31st October.
This led to a spike in demand for IDPs, with 282,000 applications in March and 163,000 in April. A number of Post Offices saw long queues, prompting a House of Lords report to call for IDPs to be available online.
Nicholas Lyes, head of roads policy at the RAC, commented: "It's truly astonishing that more than half a million International Driving Permits have been issued since the Government took the service in-house. In one month alone, the number of IDPs issued was almost three times higher than the amount normally issued in an entire year.
"This shows that people who were planning to take their vehicles abroad most definitely heeded warnings about being ready to drive in the EU in the event of a no-deal Brexit. During the Spring, this led to long queues and even shortages of IDPs at some Post Offices.
"As we head towards the next Brexit deadline of 31st October 2019, it is vital that Post Offices are set up to cope with a sudden surge in IDP requests so that drivers are not confronted with frustrating pre-holiday delays. However, much of this will be dependent on the terms of the UK's departure from the EU."
Driving across the English Channel? Check out our top tips for driving in France...