Drivers pay £12 more to fill up with petrol at motorway services
Analysis of average fuel prices shows motorway service areas force drivers to pay through the nose for petrol and diesel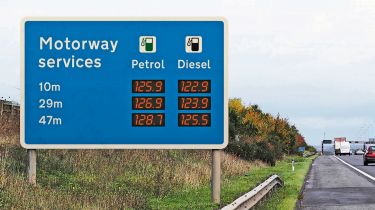 Drivers who fill up with petrol or diesel at motorway service stations are paying an average of £12 more than those who brim their tanks at supermarket petrol stations.
The average cost of petrol at motorway service areas in September stood at 149.56 pence-per-litre (diesel was 152.46ppl), with the supermarket equivalent being 127.07ppl (diesel 131.44ppl).
That means a driver filling up an average family car with 55 litres of petrol will pay £69.85 at a supermarket, compared to £82.26 at a motorway services. For diesel drivers the figures are £72.29 and £83.85 respectively. Those opting to use non-supermarket off-motorway filling stations paid an average of 130.66ppl for unleaded, and 134.41 for diesel.
• UK petrol and diesel prices: full guide
The data comes from motoring organisation the RAC, whose fuel spokesman, Simon Williams warned: "A dark cloud is hanging over forecourts as oil is at a four-year high and there is lots of volatility in the exchange rate due to the increasing tension of the Brexit negotiations." 
Such volatility means many will welcome the Prime Minister's recent decision to freeze fuel duty for the ninth consecutive year.
Motorway petrol stations face enquiry over 'exploitative' prices
The Transport Secretary, Chris Grayling, previously announced high prices at motorway petrol stations will facing an investigation. Grayling said he was "concerned" motorway services could be exploiting drivers, and that expensive fuel could discourage motorists from filling up, and therefore pose a potential safety risk.
In a letter to the Andrea Coscelli, head of the Competition and Markets Authority (CMA), Grayling wrote: "I am writing to raise concerns and request that the CMA consider opening an investigation into the retail price at Motorway Service Areas (MSAs)."
He continued: "I am concerned that prices which are higher than other forecourts may exploit users in a situation where there is less choice and competition, and discourage motorists from stopping and re-fuelling when, for safety reasons, they should."
The UK's 112-strong motorway services network is dominated by three big firms: Moto, Welcome Break and Road Chef. Grayling added: "I would welcome a view from the CMA on whether the three private companies that currently operate the majority of MSAs are exercising market power to the detriment of motorists."
The average price for a litre of unleaded at a motorway services is 137.7p, compared to a nationwide average of 120.1p. Grayling highlighted that in 2011, RAC figures showed the gap between motorway and non-motorway prices was just 7.5p. He said he was aware motorway services face higher operating costs than normal garages, but considered the current price differentials were still not "fully explained".
• More smart motorway refuge areas to be built
Simon Williams from the RAC called Grayling's letter: "great news for motorists", saying: "We have long called for something to be done about the cost of motorway fuel because there's nothing to justify the sky-high price. Drivers filling up at motorway services often put in the bare minimum but this can easily backfire. Running out of fuel on a motorway puts lives at risk."
A spokesperson for Roadchef told the BBC: "Roadchef does not operate the petrol station forecourts at any of our service areas and does not set the price of fuel. "A statement on Moto's website, meanwhile, said: "We operate in a very different environment to most other retailers and once you see the costs of providing the facilities and services, the prices soon start to make sense."
Partnership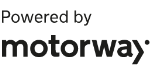 Need to sell your car?
Find your best offer from over 5,000+ dealers. It's that easy.
Welcome Break, meanwhile, said: "Welcome Break operates its motorway service stations 24 hours, 7 days a week and travellers are free to use the facilities without spending any money. We aim to keep our fuel prices as competitive as possible at all times".
Now read our guide to the UK's new smart motorways...