What are xenon headlights and how do they work?
We explain what xenon headlights are and how they work to keep you safe at night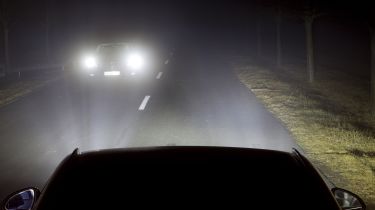 Xenon headlights, much like halogen headlights, are named for the gas used inside the bulb. The function of the gas however, is completely different – the gas is vital in the production of light, rather than just prolonging the lifespan of the filament as in a halogen bulb.
How do xenon lights work?
As mentioned above, xenon lights are a very different from halogens and can be recognised on the road thanks to the blue hue they give off. They use an electric arc between two electrodes rather than a filament to produce light, and are often referred to as high-intensity discharge (HID) lights. Xenon gas is used as it helps establish an arc between the electrodes (and hence create light) at lower temperatures, but becomes less important when the bulb is up to temperature.
• Best HID headlight bulbs 2018
UK laws surrounding HID xenon bulbs
According to the letter of UK law, HID xenon lights are not permitted. However, European type approval regulations do allow them, and therefore they must be allowed on EU cars registered in the UK.
There is a similar situation when converting a car from halogen to xenon units. The Department for Transport takes the view that the sale and use of aftermarket HID lighting kits is illegal, but due to the European regulations mentioned above, makes expectations. While anyone looking to convert to xenons should carry out rigorous research, the key points to consider are:
• The headlamp must be type approved by the supplier
• The headlamp must have self cleaning and self-levelling capabilities
• And finally, it must be maintained properly (as with any other headlamp) 
Xenon lights pros and cons 
Pros
• Lifespan. Xenon bulbs can last up to 10 years, making for good piece of mind.• Brightness. As high intensity discharge would suggest, xenon lights are brighter than there halogen counterparts
Cons
• Cost. if you are buying a used car which has xenon lights and is coming up on 10 years old, good replacement units aren't nearly as cheap as you would hope.• Not as energy efficient as LED units
Enjoyed this tips and advice article? Then take a read of our piece investigating night time driving glasses.