MINI Clubman - Your Cars (sponsored)
After a few weeks with a Clubman, Claire Riley finds she's falling for the family-friendly MINI
Three years is a long time in car ownership, and for the last few months Claire Riley and her husband Sam have been considering what could be the perfect replacement for their Audi A3 Sportback. They'd looked at all the usual rivals, but then we put them behind the wheel of a MINI Clubman – a car we thought could provide everything they needed for fun, stylish family transport.
"I wanted something different," Claire told us. "An interesting alternative that was sporty but also practical." And after taking a spin in one a few months ago, she was hooked. You can see what she initially thought about the car in a video on autoexpress.co.uk, but today Claire and husband Sam bid a sad farewell to their silver MINI Clubman Cooper S.
"It wasn't a model I'd considered before, but after a test drive, we were hooked. The Cooper S in particular looks great with its big wheels and mesh grilles, but it's the space inside that really sealed the deal."
• MINI Clubman: the interesting alternative
Claire loves a sporty drive; another reason why the Cooper S appealed so much to them. Its 2.0-litre turbocharged petrol engine meant a grin was never far from Claire's face and the hot-hatch-like 0-62mph acceleration time of 7.2 seconds meant she often found herself taking the long way home. The Clubman offers proper sports-car handling, too, with sharp, responsive steering and an agile chassis. It's one of the largest and most practical MINIs ever, but it still delivers the brand's trademark 'go-kart' feel.
Despite that sporting edge, Sam was pleased that the Clubman was still so comfortable. He explained: "I was a serial sports-car buyer when I was younger and before the kids arrived. These days, I appreciate something that's fun to drive, but also want to feel relaxed after a long drive on the motorway."
Space is just as important to Claire and Sam, as they have two young children, meaning every journey requires lugging around combinations of pushchairs, bikes, toys and clothes. And as the Clubman is one of the biggest MINIs yet, it really appealed. Sam told us: "It's not just that the boot is big – those split rear doors open nice and wide, making it really easy to load all the kids' gear. Plus, as a six-footer, there's no danger of me banging my head!
"And waggling your foot under the rear bumper to open the boot doors is really helpful when you've got your arms full."
Claire and Sam are clearly pleased with their choice. The Clubman really stands out from the crowd, particularly in Cooper S trim with those 18-inch Black Star Spoke alloy wheels and Melting Silver paintwork. The Cooper S has a sporty bonnet scoop, which feeds cold air to the high-performance engine, as well as a chrome-plated panel in the front wing that houses the 'S' badge and indicators.
Things are no less racy inside. The standard Cooper S comes with Double Stripe cloth upholstery with cloth seats, although the car Claire and Sam have been driving featured some choices from the options list – including the gorgeous Leather Cross Punch Pure Burgundy seats.
Partnership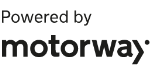 Need to sell your car?
Find your best offer from over 5,000+ dealers. It's that easy.
Plus, it had the Chili Pack, a popular option that brings a wide range of equipment such as rear Park Distance Control, cruise control, LED headlights and MINI Driving Modes, which allow them to tweak the driving experience.
• MINI Clubman: take a look inside
Even though Claire and Sam were bowled over with the way the Clubman looks and drives, the in-car tech came as a bit of a surprise. Claire said: "it's got plenty of toys inside; more than you'd think given it still looks funky and retro". They both found the car's infotainment system easy to use, despite the amount of features it has. That's thanks to a combination of the car's rotary control dial between the front seats and a responsive touchscreen.
"The fact we're able to pair our iPhones and use Apple CarPlay means the kids always have the music they want, which is important for long journeys," Claire said. "And we love the wireless charging, because it makes life a little bit easier."
Claire and Sam think of their few months with the MINI Clubman as an extended test drive; one that allowed them to really ensure it fits into their lives. It's been a family car, holiday car and simply a fun-to-drive car that's enabled them to get away from it all on a long drive.
Although it wasn't an obvious choice to feature on their shortlist, they've found that the interesting alternative as shot straight to the top of their shortlist.
Complete our short survey for a chance to win £100 of Halfords vouchers