EU rules car CO2 emissions must reduce by 37.5% within 11 years
European car industry calls CO2 target "unrealistic", while activists say cutback won't be "fast enough to hit our climate goals"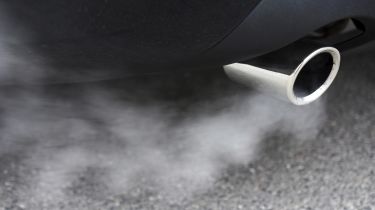 Car makers and environmentalists alike have reacted with scorn to a European Union ruling that fleet-average new-car CO2 emissions must reduce by 37.5 per cent by 2030.
The target is to be measured against 2021 levels, a point at which new cars must emit no more than 95g/km on average. If approved by the European Parliament, this means the average new car will need to emit just under 60g/km of CO2 by 2030.
• New real-world mpg and emissions tests introduced
The amount by how which new car CO2 emissions should reduce has long been a contentious issue among Brussels bureaucrats. The European Parliament initially wanted to cut them by 40 per cent, while the EU Executive initially considered a 30 per cent reduction would be sufficient.
If a good compromise is one that creates dissatisfaction on both sides, however, the 37.5 per cent target settled on by the EU would appear to be well-judged. The European Automobile Manufacturers' Association (ACEA) said a 37.5 per cent reduction "might sound plausible, but is totally unrealistic based on where we stand today". The ACEA also warned the targets "will have a seismic impact on jobs".
Greg Archer, from the lobbying group Transport & Environment, however, said the targets represent "progress", but warned "it's not fast enough to hit our climate goals."
• Euro 6 emissions standards: what they mean for you
The 37.5 per cent new-car reduction is part of a wider push to lower overall greenhouse gases by 40 per cent by 2030. And, while cars will have to lower their CO2 emissions by 37.7 per cent, vans will only be required to post a 31 per cent reduction. Both cars and vans will also face an interim reduction target of 15 per cent by 2025.
The targets are still need to be approved by the European Council and voted for by European Parliament, but reports indicate individual countries' ambassadors may give them approval before Christmas.
Click here for our list of the best low emissions cars...