Why select Volvo Selekt? (sponsored)
Here's why you get ultimate peace of mind when you buy a Volvo Selekt Approved Used Car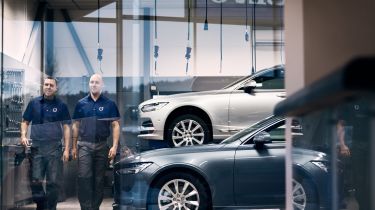 In partnership with

It can be daunting buying a used car – so much so that many of us would rather not consider it at all. But if you want your money to go as far as possible when searching for the right car for you, what's available secondhand is difficult to ignore.
You need to be on your guard, however, as there are pitfalls that can catch out the unwary.
We've all heard of cars with 'hidden histories' and may wonder whether a car we're considering buying has previously been damaged or conceals problems that could cost money down the line. But the Volvo Selekt Approved Used Car programme eliminates many of the possible issues linked with buying a secondhand car – so you can concentrate on picking the car that suits you best.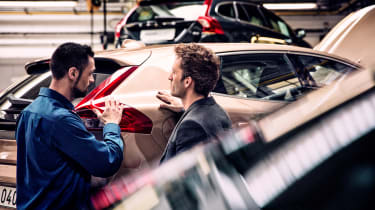 The programme takes care of the stressful task of examining each car for potential niggles. Before being offered for sale, every Volvo Selekt Approved Used Car undergoes an in-depth examination by fully trained Volvo technicians, including having the latest software updates uploaded to its computer systems.
Further peace of mind comes from the fact that every Volvo Selekt Approved Used Car is sold with 12 months' Volvo Assistance breakdown cover, guaranteeing you assistance 24 hours a day in the UK or on the Continent should something go wrong. Accommodation, onward travel and replacement vehicle hire are all taken care of. Finding yourself stranded due to a breakdown is a nightmare scenario for most motorists, but it's not something you have to worry about with a Volvo Selekt Approved Used Car.
The other major worry associated with used cars is the unexpected financial blow if there are any issues with a car that's not covered by a warranty. Again, the Volvo Selekt Approved Used Car programme has you covered. For starters, every vehicle sold through the scheme will have undergone a rigorous 100-point check in accordance with Volvo's exacting standards before reaching the forecourt. And on top of that, all Volvo Selekt Approved Used Cars are supplied with a 12-month, unlimited-mileage warranty.
Volvo Selekt vehicles also boast MoT test cover, no matter how young or old they are. This ensures you're covered for most things that can possibly result in an MoT failure, at the next scheduled test, eliminating another source of potential stress and cost with the car.
The final guarantee of satisfaction for a Volvo Selekt Approved Used Car programme customer is the 30-day exchange promise. If you're not satisfied with what you've bought up to 1,500 miles or 30 days after taking delivery, the retailer can exchange the car for another one of equivalent value. With reassurance like that, you can purchase in total confidence.
Learn more about the Volvo Selekt Approved Used Car programme
Take our quick survey on cars for a chance to win 1 of 3  £50 John Lewis vouchers.