Jaguar Land Rover plans major cost cutting following £90 million loss
Savings of £2.5 billion will be made at Jaguar Land Rover over the next 18 months, but no job losses have been announced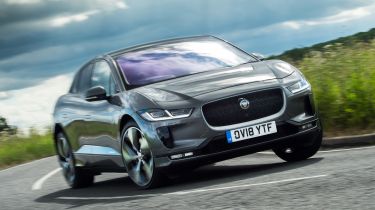 Jaguar Land Rover, the UK's largest carmaker, is to make savings of £2.5 billion over the next 18 months following another dip in profits and sales. The company recorded a pre-tax loss of £90 million during the third quarter of 2018.
During July to September of this year JLR sold 129,887 vehicles worldwide, a decline of 13.2 per cent year-on-year. JLR cited diminishing diesel sales and 'challenging market conditions in China' where demand for vehicles has dropped due to changes on import duty.
• JLR boss warns no-deal Brexit could cost "tens of thousands" of jobs
Ralf Speth, Jaguar Land Rover CEO, said: "In the latest quarterly period, we continued to see more challenging market conditions. Our results were undermined by slowing demand in China, along with continued uncertainty in Europe over diesel, Brexit and the WLTP changeover."
While no job loses have been announced business analysts have suggested it will be difficult for the firm to cut £2.5 billion in spending without a reduction in workforce. Of that overall figure around £1 billion will be axed from investment alone.
JLR has named its cash saving programmes 'Charge' and 'Accelerate'. The former focuses on stripping costs and reassessing investment plans, while the latter centres around adjusting long term operating efficiencies.
The news follows a string of setbacks for JLR who recently axed 1,000 jobs at its Solihull manufacturing facility, while workers at Jaguar's plant at Castle Bromwich were reduced to a three-day working week because of falling sales.
Click here for the latest spy shots of the new 2020 Land Rover Defender...