Jaguar Land Rover confirms plans to cut 2,000 jobs
JLR will trim its workforce over the next year – but company executives have confirmed that the changes won't affect factory workers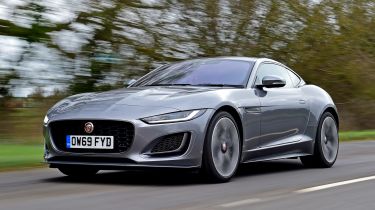 Jaguar Land Rover has announced plans to slash 2,000 jobs throughout the next year. The brand currently employs around 40,000 people and the company says this latest restructure will allow the business to run a little more efficiently.
JLR has had a tricky financial year. The company was forced to cut 1,000 jobs last summer, due to losses brought on by the Coronavirus pandemic. The firm also recently shelved the next-generation pure-electric XJ, which was mere months away from production, without the possibility to recoup development costs.
In an official statement, a company spokesperson said: "We need to reduce the cost base to achieve a lean foundation, which will allow us to transform most effectively into a more agile organisation. We have started to brief our salaried employees about the details of the organisation review.
"This will be a journey of permanent adaptation, but as we start to become an agile organisation, it's imperative that we make every possible efficiency right from the start, including finding the right baseline cost for our workforce."
Earlier this week, JLR announced a radical new product plan that will see six new pure-electric Land Rover models launched within the next five years – and Jaguar's transformation into an all-electric luxury brand by 2025.
The announcement also confirmed that JLR would be able to retain all of its UK production facilities, despite the major restructure. 
Its spokesperson added: "This does not impact our hourly paid, manufacturing colleagues. We anticipate a net reduction of around 2,000 people from our global salaried workforce in the next financial year."
Now read all the latest on Jaguar Land Rover's electric car offensive. Let us know your thoughts in the comments section below…