JLR employees could move to a four-day working week
Employees at Jaguar's Castle Bromwich plant will sign a ballot later this week, deciding if the plant will move to a four-day schedule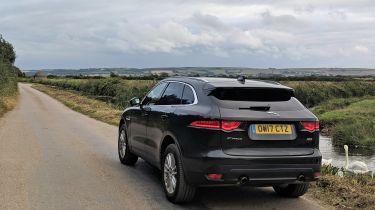 Over 2,500 employees at Jaguar Land Rover's Castle Bromwich factory are to vote in a ballot to decide whether the plant will move to a four-day schedule. JLR has said that the shift pattern change will provide logistical and business efficiencies to its manufacturing process.
Employees at Castle Bromwich will continue to work the same amount of hours as a five-day week and receive the same pay. The change in shift pattern would see the plant in operation between Monday and Thursday, with staff given Friday as an extra day off. More details will be released once the ballot has been cast.
An official statement from Jaguar, said: "We have made it clear that we want to continue to invest in our British plants. This is, however, conditional on us operating in a trading environment in which we and our supply partners can flourish, and that we can deliver the operating efficiencies required as part of our 'Charge and Accelerate' transformation programme announced in January.
"We can confirm that we are in consultation with our workforce at Castle Bromwich on a new gateway agreement which has been jointly developed with the Trade Union to secure the future of the plant. Details are currently being shared with employees and a ballot will take place this week. Until the outcome of that ballot is known, we cannot say anything more at this time." 
Currently, the Castle Bromwich plant handles production of Jaguar's XE, XF and XJ saloons, and the F-Type sports car. Production of the current XJ saloon will end at the site on 5 July and, given the amount of time and money JLR has invested in the facility, most analysts expect Castle Bromwich to be readied for the production of its all-electric replacement, which is due in 2020.
JLR's continued factory woes
Last year, JLR closed its Solihull plant for two weeks as it attempted to stem losses in the face of falling sales. A month prior to the Solihull closure, all staff at Jaguar Land Rover's facility in Castle Bromwich were reduced to a three-day working week. The shift change affected the whole plant, which employed around 3,000 workers at the time.
The Solihull factory, which is home to Range Rover Sport, Jaguar XE and F-Pace, recently received a £1.5billion investment from JLR, with 2018 shutdown being implemented to allow to make "operational efficiencies". Staff at the plant were still paid during the closure.
Short-term factory closures can be hugely expensive and are undertaken reluctantly as a result, but Jaguar Land Rover has been affected by two significant headwinds. Brexit uncertainties have led its chief executive, Ralf Speth, to warn that "tens of thousands" of job losses may occur if the UK crashes out of the EU without a trade deal. The recent downturn in the popularity of diesel engines, meanwhile, is also believed to had a major impact on a company whose large cars are ostensibly well suited to diesel power.
Partnership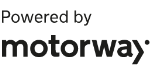 Need to sell your car?
Find your best offer from over 5,000+ dealers. It's that easy.
A Jaguar Land Rover spokesperson said: "As is standard business practice, Jaguar Land Rover regularly reviews its production schedules to ensure market demand is balanced globally. In light of the continuing headwinds impacting the car industry, we are making some temporary adjustments to our production schedules at Castle Bromwich."
Demand for vehicles produced at Castle Bromwich has also dropped significantly. Sales of the firm's flagship XJ saloon, which is coming to the end of its current lifecycle, fell by 45 percent between 2017 and 2018, while sales of the XF and XE saloons were down 17 and 25 percent respectively over the same period.
Do you think the future looks bleak for Jaguar Land Rover? Let us know your thoughts in the comments section below…