Big car quiz of the year 2018 - answers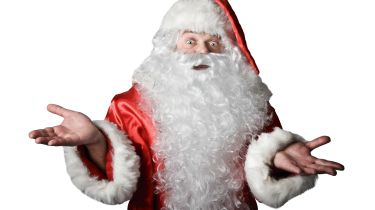 What happened in 2018?
1. Jaguar I-Pace2. Scala3. 3504. 20325. Cullinan6. MEB7. Cascada8. Crafter9. Punto10. Worldwide harmonised Light vehicle Test Procedure
Motoring pioneers?
11. Rudolf Diesel12. It had two flywheels that spun in opposite directions (check)13. Elektro-Golf14. Vauxhall15. 189716. Monte Carlo Rally17. 50 per cent18. Speeding ticket19. Routemaster bus20. Brooklands, Surrey 
Motoring icons
21. Eleanor Thornton22. BMW Group23. Pasta – he created the Marille shape24. ESSO25. Horse26. A 1959 Cadillac Superior ambulance27. The Black and Decker Workmate28. It's taken from the firm's founder, Carlo Abarth29. Marcello Gandini – the Lancia Stratos30. Six
Motoring – the big numbers
31. 15 million32. 6,960.633. £1034. 3.5 million35. $2.3billion36. 2,448 miles37. 94,53338. 10,59739. McLaren F140. $48.4million 
Banned on the run
41. Banned rude number plates42. The Surtees team was sponsored by condom brand Durex43. It encouraged unsafe driving44. Six times more likely45. 35 microgrammes per 100 millilitres of breath46. Speed camera detector47. Motorways48. Driving blindfolded49. Group B50. 2003
On the telly
51. Fiat52. Lt Columbo53. Penelope Pitstop54. 1977 Porsche 91155. 1972 Mini56. Monkey Bike and hot air balloon57. The Simpsons58. Pontiac Aztek59. Lotus Esprit60. Nissan
Where in the world?
61. Autostrada62. XKE63. 064. Chevrolet Corvette65. Iran66. Japan67. Rivian68. 85mph69. Austria70. Sweden and Denmark
Sporting chance
71. British Touring Car Championship72. Daniel Ricciardo73. Halo cockpit protector74. Honda75. It didn't take place due to heavy rain76. Kris Meeke77. Jean-Eric Vergne78. 38879. Sauber80. Colin Turkington 
Sequential shift
81. Tiguan Allspace82. Azerbaijan83. Jaguar I-Pace84. Amber85. Sebastien Ogier86. Panamera87. 988. Keele89. Geely90. Dom DeLouise 
Spot the detail
91. BMW i392. Fiat 500X93. Ford Fiesta94. McLaren 720S95. Porsche 718 Cayman96. Rolls-Royce Cullinan97. Skoda Karoq98. Suzuki Jimny99. Toyota Aygo100. Volvo XC40