Making the electric-car switch add up
There's a lot to consider when going electric. Choosing the right charger and electricity tariff is just as important as the car itself
Making the move to an electric car is a big step for anyone. Simply deciding which model to go for is difficult enough in itself, given the increasing choice of battery-powered vehicles on the market. But once you've settled on the electric car for you – the spec, the optional extras, even the colour – it's time to get your head around how you're going to charge it.
To enjoy the full financial and environmental benefits of your new electric car, a home charger is a must-have.
A wide range of home chargers are available, depending on how quickly you need your car's battery to be revived; in some cases, this will be dictated by the type of EV you've chosen. You can hook up via a regular three-pin mains socket, or a Type 2 connector, to deliver up to 3kW for overnight charging.
But to get you car's battery back up to capacity quickly, most EV drivers are likely to choose a fast charger, providing around 7kW – something along the lines of the OVO Smart Charger. With its 7kW output and universal socket, this set-up ensures owners of many electric cars can achieve a full charge in less than five hours. And it works with a smartphone app to make your EV even greener (reducing your charging emissions by 22%), allowing you to schedule charging when electricity is at its cheapest.
Yet even when you've settled on a home charger, there are still decisions to be made. For starters, you'll need a convenient place at your property to have it installed – although the fitter will help here, and the location of your fusebox will have a major bearing on this.
It's really important that your energy supplier provides good value for money. While a battery-powered car can drastically reduce your motoring costs, it isn't free to run, after all, so you need a tariff that adds up for the increased electricity use. It's also vital that this supply comes from 'green' renewable sources, to maximise your EV's environmental benefits.
OVO leads the way here as well. Sign up to the company's EV Everywhere home energy plan, and you have the peace of mind that the electricity flowing into your car's battery from your home charger is 100 per cent renewable. There's also the reassurance of a two-year price fix, to protect you against the volatility of the energy market. And EV Everywhere even works in homes with Economy 7 meters.
The good news doesn't stop there. Electric car owners on the EV Everywhere plan can benefit from free installation of a 7kW OVO Smart Charger at their home. This device usually costs £300 with the Government OLEV grant, or £800 without it, so that's a massive saving. Alternatively, if most of your charging is likely to be done on the go, you can choose free membership of POLAR plus; this gives access to a network of more than 5,000 public charge points around the country, and is worth £188.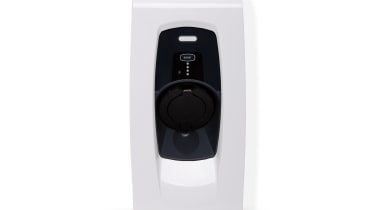 If you're going to be charging at home, a smart meter is another essential piece of kit to help you get the most out of your EV. This meter will tell you in an instant how much electricity you're using and track what you're spending. It also allows you to interact with the Kaluza app integrated into every OVO Smart Charger, allowing you to charge remotely via your smartphone, or simply set a charging schedule. Kaluza even enables you to look back at historical charging information to see how much electricity you've been getting through when charging your car.
Partnership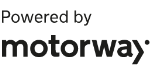 Need to sell your car?
Find your best offer from over 5,000+ dealers. It's that easy.
So with the OVO EV Everywhere plan, everyone's a winner. It helps drivers adapt to the electric car of their dreams smoothly, and without breaking the bank, and plays its part in bringing the environment closer to a cleaner future.
To find out more about EV Everywhere, visit ovoenergy.com