OS and Mobileye to create digital maps so detailed they show manhole covers
Ordnance Survey has teamed up with Intel-owned firm Mobileye to create a digital map of the country's roads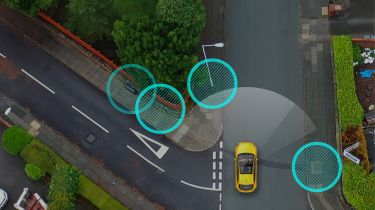 Ordnance Survey, the UK's national mapping agency, and Intel-owned company Mobileye, are to create the most comprehensive digital map of Britain's road infrastructure ever devised, paving the way for the rollout of future self-driving cars.
Fleets of cars and vans that have been retrofitted with Mobileye's 8 Connect autonomous vehicle camera system are being sent out on British roads to detect and process data, before sending it back to Ordnance Survey (OS) so it can be incorporated into what will become a nation-wide road infrastructure map.
• Google Maps now shows electric car charging stations
The technology can recognise details such as road markings, network boxes, traffic lights, road signs, lamp posts, bollards, manhole covers and drainage grates, with the map being updated constantly as the vehicles make their way around each day.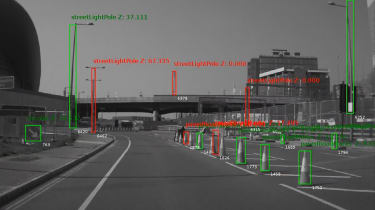 The programme is currently being trialled in various locations, including London, Greater Manchester and the north-east. It is hoped the data will be of use to a variety of companies, such as those in the energy and infrastructure sectors, as well as the ones in emerging technology markets like 5G or connected and autonomous vehicles.
Utility companies are expected to benefit greatly from the programme, as it will allow them to easily monitor their infrastructural assets. Northumbrian Water Group has become the first utility firm to join the project, having had its vans retrofitted with Mobileye's cameras in order to assist with the trial.
• Black cabs to map London for future autonomous cars under new deal
Professor Amnon Shashua, president and CEO of Mobileye, said: "A future of smart cities and safe streets is within reach when we equip governments and businesses with high precision mapping data."
Neil Ackroyd, interim CEO of OS, added: "The initial trials are already delivering a deeper and richer level of data capture, which we are confident will bring added value to our customers and become an important dataset for emerging markets, and a building block for Britain's infrastructure for many years." 
Will digital maps help make self-driving cars a reality? Let us know in the comments below.