Electric cars would cut CO2 emissions by only 0.4 per cent
Transportation is one of biggest contributors to CO2, but electric cars will not be the only solution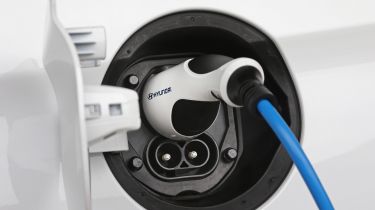 Global CO2 output would reduce by only 0.4 per cent if all vehicles in Europe were to convert to fully electric overnight, a senior industry executive has claimed.  
There are almost 300 million vehicles on European roads, of which around 800,000 are fully electric – but that figure is rising rapidly each year.
However, speaking at the Financial Times Future of the Car summit, Roberto Vavassori, President at CLEPA, the European associate of automotive suppliers, said that the focus on developing fleets of electric vehicles may not have as much of an impact on reducing CO2 emissions as widely thought. 
"Europe is responsible for 10 per cent of worldwide CO2 emissions, while China, USA and India represent 66 per cent," Vavassori stated. "So we know that seven per cent [of global CO2 emissions] is the CO2 emissions of light vehicles if by chance we electrify all of Europe overnight we will save 0.7 per cent of CO2 emitted globally every year."
However, that true figure would be less because due to the use of fossil fuels outside of the automotive industry. Vavassori said: "Because we still need electricity generated from fossil fuels, this number will go down to 0.4 per cent. Are we aware of this context?"
Transportation, the generation of electricity and industry are the three largest contributors to global CO2 emissions.
Do you agree that electric cars alone are not enough to reduce CO2 emissions? Let us know in the comments below...