More than 12 miles of London's roads to be closed for Car Free Day 2019
Mayor of London's plan will see major roads including Tower Bridge, London Bridge and much of the City of London closed on 22 September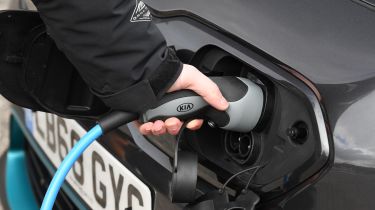 More than 12 miles of major roads in London will be closed for Car Free Day 2019, the Mayor of London has announced.
Sadiq Khan is closing 20km (12.4 miles) of major roads – including Tower Bridge, London Bridge and much of the City of London – to either all traffic or everything except buses on Sunday 22 September 2019.
• Exclusive: Mayor of London urges motorists to lobby for national diesel scrappage scheme
On the day, hundreds of activists across 18 boroughs will organise free events designed to get Londoners to "reimagine" the city without cars, with over 150,000 people expected to take part.
Cycling routes will be set up across London for the day, as well as guided walks, BMX and skate parks, pop-up playgrounds, live music, street performances and sports.
Khan said: "London is leading the way in innovative measures to improve air pollution and I want this year's Car Free Day events to be the best of any world city. This will be a great opportunity for us all to leave our cars behind and explore our streets by foot, or by bike.
"I encourage as many Londoners as possible to join in the fun and see the city from a different perspective. I will continue to work with those boroughs who are forward-looking and want to think differently about how to use road space. Hopefully this will shame into life those boroughs with outdated views who are dragging their feet."
• New LEVC van revealed with 80-mile electric-only range
This comes just days after the Mayor announced plans for more public electric car charging points in the capital, citing central London's "lack of infrastructure" for drivers of electric vehicles.
London is currently on course to hit its target of 200 to 400 rapid charging points and 3,400 to 4,700 slow to fast charging points by 2020, in order to support the anticipated 45,000 EVs on the capital's streets by next year.
The plan now is to have a total of 2,300 to 4,100 rapid charging points and 33,700 to 47,500 slow to fast charging points in the city by 2025, when it's predicted there could be around 330,000 EVs in London.
• UK electric car charging network: everything you need to know
At present 25 per cent of all of the UK's EV charging points are in London, with 2,400 of them spread across 1,200 locations.
This will be bolstered both by the new charging points that are to be installed all over the city, but also by the installation of ultra-rapid chargers at petrol stations and five flagship charging hubs, the first of which will be set up in the City of London's Square Mile before the end of 2019.
The plan will also see the launch of a new "one-stop-shop" for Londoners to request new charging infrastructure from their local authority and an expansion of electric car clubs.
Speaking exclusively to Auto Express, Mr Khan said: "One the biggest obstacles [to EV ownership] that people tell me [about] is the lack of infrastructure, the lack of enough rapid charging points, the lack of enough charging points and so what we've announced today is a delivery plan to how we get there.
Partnership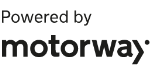 Need to sell your car?
Find your best offer from over 5,000+ dealers. It's that easy.
"We have in London now more rapid charging points than any major city in the world, but we need more and this is a plan to get more. We have in London now more than 2,400 normal charging points; over the last four months alone we've had more than 1,100 being rolled out – we need more."
The Mayor of London has also called for a new diesel scrappage scheme. Find out more here.