99 per cent of fuel thefts go unpunished
Met Police reports £1.1m of fuel thefts in London in 2018, while rest of UK sees £638,217 of fuel stolen in the same year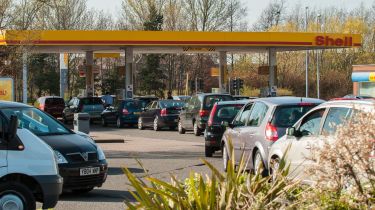 99 per cent of fuel thefts in the UK go unpunished, new data has revealed, as it transpires £1.75 million of fuel – including petrol, diesel, kerosene, paraffin, coal and gas – is being stolen across the country each year
Some £1,113,074.98 of fuel was stolen in London in 2018, the Metropolitan Police Service revealed in response to a Freedom of Information request by Crown Oil. Of the UK's 45 other police forces, 22 responded to the FoI to say they'd seen another £638,217 of fuel stolen in the same year. In spite of this, though, only one per cent of all fuel thefts in 2018 resulted in a prosecution.
• UK petrol and diesel prices: Four months of price rises finally come to an end
The most common type of fuel theft was drivers leaving petrol stations without paying – making up 80 per cent of the figures – but the statistics also included petrol and diesel being stolen from vehicles and other fuel types being taken from commercial premises.
From the data, Crown Oil calculated that, on average, each theft cost its victim £91.21 – extrapolated across the estimated 120,000 total fuel thefts in the UK in 2018, this works out as a total national cost of £9 million.
The figures show an 11 per cent drop in fuel thefts year-on-year from 2016 to 2018, but some areas saw an increase. The West Midlands was particularly badly affected, seeing a 47.57 per cent rise over those same two years from 1,501 fuel thefts in 2016 to 2,215 in 2018.
Lancashire saw a similarly drastic increase of 44.58 per cent from 1,467 to 2,121. In contrast, the Port of Dover has remained as the least affected area, with no fuel thefts taking place there in 2016, 2017 or 2018.
Matt Greensmith, managing director of Crown Oil, commented: "These findings confirm our suspicions – fuel theft occurs far too often across the country and costs businesses and individuals alike millions of pounds a year, whilst the nature of the crime often means a reported theft will go unpunished."
Do you think the police should crack down harder on fuel thefts? Let us know in the comments below...