How to get the best deal when buying a new car
Sealing the deal for a new vehicle shouldn't be a daunting experience, it's all in the research and planning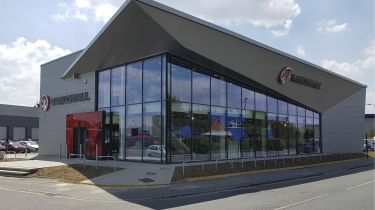 In partnership with

So you think you've found the perfect family car, but there's one last step before you get the keys – the deal. You'll need to pay attention to ensure you know what you're signing, exactly what you're buying and how much you'll be paying. To help you make that big decision, here are some common questions answered.
How can I make sure I get the right deal?
While it's easy to be swayed by the first deal or model offered to you, you should take time to shop around before you sign. If you've done your research in advance, bring it along so you're prepared to talk through options with the salesperson.
If you can make it work with your schedule, plan your trip during the day when the dealership is quieter. This will give you the time you need to properly review the car and your options, without feeling rushed.
Make sure you choose a car and deal that you can comfortably afford. With payments spread out, it might be tempting to go for a more expensive model, but think carefully about whether you'll feel the same way in six months.
If you're buying with a partner, it's always a good idea to have them there for a second opinion. Choosing your perfect family car involves the whole family and, if you're still deciding between makes and models, it's a good idea to test it with the kids, too. But once you get to the deal, it's probably best to leave them out of the negotiations.
• Take our quick survey to win up to £50 in Amazon vouchers
What are my payment plan options?
If you're not in a position to buy your car outright and not keen on a personal loan, you'll be looking at a payment plan. Even experienced car buyers should brush up their knowledge before they go into the dealership, as schemes are often updated.
With Personal Contract Purchase (PCP), you'll pay an initial deposit and then monthly repayments. This is a popular choice because it's relatively flexible and the monthly costs can be low, as you're not fully paying off the car. At the end of the contract, you can either return the car or pay the difference to keep it. If you do decide to return it, it's worth noting that you may get charged for extra mileage over the agreed distance in the contract, and/or any damage.
Alternatively, you can go for a Hire Purchase deal. With this, you will be paying for the car in full, split into monthly payments after stumping up an initial deposit. Your monthly payments may be higher, but paying off the car quickly will keep the interest rate low. If you can afford the repayments and want to keep the car at the end of the payment plan, then this could be your best option.
Finally, you might want to consider the lower cost option of Personal Contract Hire (PCH), where you lease the car, rather than buying it. Once you've paid off the lease, you simply hand the car back. To find out how affordable the New Astra is, click here.
Partnership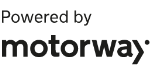 Need to sell your car?
Find your best offer from over 5,000+ dealers. It's that easy.
• Family car test drive secrets: The questions you need to ask
Are there any hidden or extra costs?
As with any contract, you need to pay close attention to the small print. Make sure you are aware of the actual costs when you sign your deal. If you deviate from the original plan it may end up costing you more money – even if you want to pay off the loan early.
Another consideration is finance insurance, which can be useful but needs to be reviewed carefully. Payment Protection Insurance (PPI) is designed to help if you have financial issues and GAP insurance covers the difference between the current valuation of the car (including depreciation) and a new replacement in the event of an accident, but depending on the terms, these schemes may not be worth the extra cost.
Similarly, you're likely to be offered add-ons when you start talking about the finance plan. If you've taken the time to test the car and review its features, you should have a good idea of which extras are worth it.
And, of course, it's not just about keeping costs low at the point of purchase – make sure you think about the total cost of ownership (TCO) as well. Consider factors such as fuel efficiency, depreciation, and servicing costs to ensure you're getting the best deal in the long run.
Discover more about the new Vauxhall Astra at Vauxhall.co.uk.