Drivers of expensive cars less likely to stop for pedestrians
American study finds that for every £800 increase in a car's value, the likelihood it will stop at a pedestrian crossing fall by 3%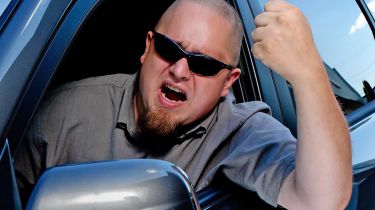 Drivers of expensive cars are less likely to stop at pedestrian crossings, an American study has found.
Researchers observed hundreds of cars at zebra crossings in America, where vehicles are required by law to stop, and found owners of less expensive cars were significantly more likely to stop for pedestrians compared to those in more expensive vehicles. On average, the value of a stopping car was $5,900 (£4,560), while the value of a car that failed to stop was $8,000 (£6,180).
The study, published in the Journal of Transport & Health, initially set out to investigate race and gender bias related to pedestrian accident rates; but while some link was found in these areas, it was not statistically significant. Instead, the data showed that the value of a car was the greatest predictor of whether a driver would stop. Taking values from the well-respected US price guide Kelly Blue Book, the study found that for every $1,000 (£800) increase in the value of a car, the likelihood its driver would stop fell by three per cent. 
While American laws for pedestrian crossings are different from those in the UK, the researchers' chosen crossings were close to UK zebra crossings, comprising two "zebra-striped, non-signaled [traffic lighted] midblock crossing[s]".
Explaining why this might be, Dr Courtney Coughenour of the University of Nevada, Las Vegas, who led the research, said drivers of less expensive cars might be more likely to empathise with people on foot. "A lower ability to interpret thoughts and feelings of others along with feelings of entitlement and narcissism may lead to a lack of empathy for pedestrians among higher SES [socioeconomic status] drivers which may result in lower yielding behaviors", Dr Coughenour wrote in the Journal of Transport & Health.
She added: "Drivers of higher cost cars may have been less accustomed to and ill prepared to yield for pedestrians, as higher SES is associated with lower rates of active transportation."
The study saw participants wearing brightly coloured T-shirts wait at US crosswalks in Portland, Oregon and in Las Vegas, and observed the behaviour of 500 cars. But while the value of cars being a strong predictor of how likely cars would be to stop is undoubtedly telling, perhaps more significant is that of the 500 cars observed, just 129 stopped at crossings where they were legally mandated to do so.
What car do you think is least likely to stop for a pedestrian? Let us know in the comments below...