France set to scrap breathalyser laws in 2020
Motorists may no longer be required to carry breathalysers from late 2020 following vote by French parliament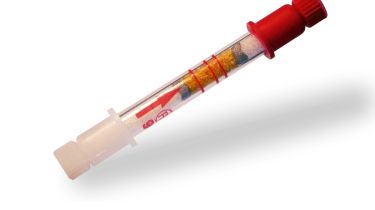 A law requiring all motorists driving in France to carry a breathalyser kit in their vehicle looks set to be scrapped, after the French parliament approved a draft bill that proposes to abolish it.
Under rules implemented in March 2012, anyone driving a motor vehicle in France – including tourists from the UK – had to have an NF-approved (French Standard) breathalyser kit with them.
While the rule remains in place until it is removed from France's mobility laws, the country's lower house of parliament decided by 364 votes against 130 to approve a draft bill that would abolish it. If approved without ammendments, the bill would likely become law in October 2020.
France's breathlyser rules have long been dogged by complication. Originally, breaking this law resulted in an €11 (approximately £9.75) fine, but these penalties were quickly scrapped as drivers had difficulty obtaining approved breathlysers. Instead, drivers caught without a single-use breathalyser would be simply given a document reminding them of the law.
Having passed its first vote in parliament, the bill is now heading for the French senate, which will consider whether any revisions should be made to it before it is passed back to parliament for a second vote in November. Any further revisions would see it sent back again to the senate, with this process continuing until potential issues are resolved.
Even if things go smoothly, though, the bill is unlikely to become law until the end of 2020, meaning motorists are still legally obliged to carry breathlyser kits – which typically cost around £5 – in their cars when travelling to France.
France has much stricter alcohol laws than most of the UK. The drink-drive limit in England, Wales and Northern Ireland is 80mg per litre of blood. Scotland and France, meanwhile, have a limit of 50mg, but France reduces this to 20mg for drivers who have had their licences for less than three years.
Commenting on the upcoming law change, RAC spokesperson Rod Dennis said: "While the law governing drivers carrying breathalysers in France might be about to change, drivers heading across the Channel should still remember that the country has a much stricter drink-drive limit than in the UK – and anyone caught over the limit faces some very tough penalties.
"The best advice is to never drink and drive, whether driving in France or elsewhere. For any driver that still chooses to, it still makes a lot of sense to carry a portable breathalyser to check they are well below the relevant legal limit."
Hunter Abbott, managing director of breathalyser company AlcoSense, added: "It is still a legal requirement to carry an NF-approved breathalyser in the vehicle while driving in France and that will be the case for a while yet.
"With the French limit significantly lower than the English limit and the penalties harsher, it will remain advisable to carry a breathalyser to test yourself while driving in France and avoid unintentionally drink-driving."