The invisible Mercedes
Mercedes turns to James Bond for inspiration for its latest viral video...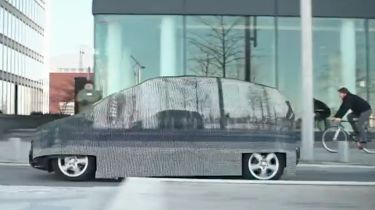 Do you remember 007's Aston Martin Vanquish that became invisible at the touch of a button? Well, Mercedes has applied the same science to the B-Class.
Mercedes covered one side of the B-Class in LEDs while a camera mounted onto the other side of the car transmits an image to the LEDs, making it appear invisible. It's the coolest video of an MPV we've seen, well, ever.