Call to ban hands-free phones
Road safety charity Brake has called to ban hands-free phones while behind the wheel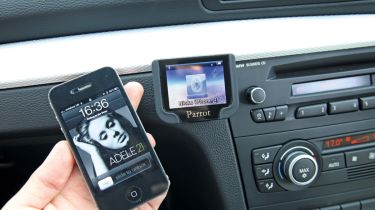 Motorists should be banned from using hands-free phones while behind the wheel, as well as handheld phones, according to road safety charity Brake.
The charity has made the call to mark the beginning of Road Safety Week, and ten years since drivers were banned from using handheld phones while in the car - since then, many of us have been using a hands-free kit to talk on our phones in the car.
Brake also said that a Freedom of Information request revealed that more than half a million UK drivers have points on their licence for using their mobile phone at the wheel or being otherwise distracted.
Distractions reduce hazard perception and increase reaction times, making drivers much more likely to cause deaths and serious injuries. A study by the University of Utah found that 98 per cent of motorists are unable to multi-task without it affecting their performance.
Meanwhile, Newcastle University research has shown the harder you have to concentrate on a task, such as dealing with work-related calls, the slower your reactions. Talking on hands-free is just as risky as on a hand-held phone because concentrating on the conversation is the main distraction.
Julie Townsend, deputy chief executive of Brake, said that it as more and more people have smartphones, they find it harder to switch off, even for a minute.
"While there are enormous benefits to this new technology, it's also posing dangerous temptations to drivers to divert their concentration away from the critical task at hand, often putting our most vulnerable road users in danger.
"Many people who wouldn't dream of drink-driving are succumbing to using their phone and other distractions while driving, oblivious that the effect can be similar and the consequences just as horrific.
"We are also calling on government to do more to tackle driver distraction, by extending the ban to hands-free phones at the wheel, and further upping fines for the potentially deadly offence of driving distracted."
Roads Minister Robert Goodwill said: "I welcome Brake's Road Safety Week initiative which helps raise awareness of the importance of road safety."