"Britain is punching above its weight with the quality of its new cars"
Britain is impressing in the draft list for the World Car Awards, says Auto Express columnist Mike Rutherford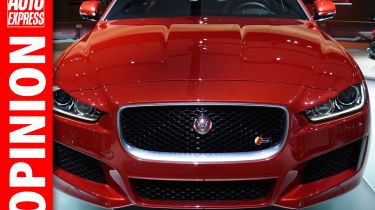 I'm close to overdosing on 'look but don't touch' concept cars. They can be fascinating automotive statues. But it's usually the case that they're forbidden fruit. Most aren't runners, aren't destined for meaningful production and, in turn, aren't available to would-be consumers.
Many of these concepts are little more than publicity stunts intended to keep the names of car corporations in lights when they've got embarrassingly few, if any, genuinely new models available.
Being teased by not-for-sale vehicles can end up a frustrating, counter-productive business. I'm far more interested in what drivers in Britain and across the rest of the globe are actually able to own during the second half of this year and the first half of next. And that's why the 2015 World Car Awards draft list is fascinating reading.
The German car industry wipes the floor with its competitors in terms of the number of all-new or significantly updated models it's putting in showrooms globally.
From mid-2014 to mid-2015 (broadly, the qualification period for the World Car Awards – the largest automotive competition on the planet), the Germans boast almost 20 contender cars. Yet its greatest rivals – the US and Japan – only have around 12 apiece.
Britain is punching above its weight, and thanks to new offerings from JLR, Bentley and MINI, impressively occupies the next tier down. In similar territory is stalling Korea and revitalised France. Each of this trio has six or seven contenders. Italy and Sweden have one or two apiece.
All this makes Europe (which still includes Britain) the leading region on earth for putting the greatest number of state-of-the-art models out there, for motorists across the globe to buy.
True, less than a quarter of the world's cars are actually built inside the European Union. Yet firms based within the EU (but with additional factories outside) can be thanked for putting more than half of the genuinely new, world class models into all those showrooms across the planet. That's impressive.
Eat your heart out North America and Asia. Prolific Europe – assisted by little Britain – is comprehensively thrashing both of you.
Why do you think Britain does so well in the new car market? Let us know in the comments below, on Twitter or on Facebook.