"Ford's supercar stole the show, but how does it affect the Mondeo?"
The day tech from the Ford GT supercar makes its way onto everyday models can't come soon enough, says Editor-in-chief Steve Fowler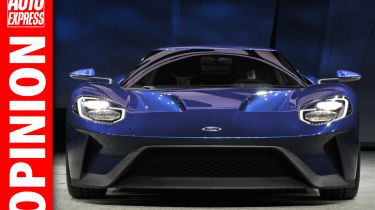 Ford boss Mark Fields likes the stage. Just days after delivering the keynote speech at the Consumer Electronics Show in Las Vegas, impressing us with his vision of Ford as a tech leader, he was back on home turf in Detroit unveiling the biggestmotor show shock of recent years.
The new Ford GT is a sensational-looking car that took the world by surprise and shows that the Blue Oval still has the power to get us drooling. Designed by Brit Moray Callum and his team, it's as stunning as anything we've seen come out of the more usual supercar stables.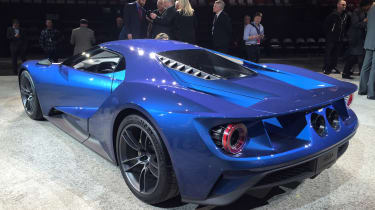 It's clever, too, eschewing both heavy hybrid tech and traditional Detroit iron with a lightweight V6 EcoBoost engine offering as much as 592bhp. There's a carbon fibre tub and aluminium sub-frames, while that gorgeous body is also clad in carbon fibre. The minimalist interior is just as stunning, and a glimpse into Ford's future.
With a price estimated to be in the region of a quarter of a million pounds, the GT will be a rarity – a real halo model showing tech that will make its way on to more attainable Fords one day.
• Detroit Motor Show 2015: news round-up
That day can't come soon enough – where once Ford sat at the top of the sales charts with the justification that, pretty much model for model, it made the best there was, things have changed somewhat. The new Ford Mondeo has proven this, with some reviews that might surprise you.
What Mark Fields has shown us in the past couple of weeks fills us with the confidence that Ford has the drive and the skills to get back to the top. If a little of the GT's magic can rub off on the Fords you and I might buy, we'll be very happy indeed.
Do you think Ford has slipped in recent years? Let us know in the comments below...