Car supermarkets guide
Everything you need to know about buying a car at a car supermarket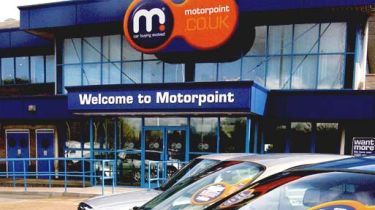 For:
• Lots of cars from different makes in one place
• Low prices across the board
• Good finance options
Against: 
• Limited choice on specification
• No aftersales backup
The car supermarket is more like a used car dealer than a franchise. They offer lots of new or nearly new cars from a variety of manufacturers, largely part-exchange cars, ex-demonstrators and pre-registered models from main dealers, and whichever car you choose should still be covered by the manufacturer warranty. 
Car supermarkets have a clear advantage over franchise dealers because they have a wide variety of cars on sale from different manufacturers. You'll find most of the cars on offer are mainstream best-sellers, from hatchbacks and crossovers to executive saloons and MPVs, and they're perfect if you have an idea of what sort of car you want, but are more interested in the savings you can get than wanting a specific model. You'll be able to see a lot of different options side-by-side and take test drives to help you narrow the field down, too.  
Just like brokers, car supermarkets buy in bulk, so they should have pretty big discounts on manufacturer list prices as a result. However, you can't really be picky about specs or colours, as the cars aren't ordered fresh from a factory – they're already built and have been sitting on a forecourt waiting to be snapped up.
Most car supermarkets offer a range of flexible finance deals, just like a franchised dealership. It means there will be a range of options when it comes to paying for your car, but aside from the finance, all other aspects of ownership - servicing, maintenance and recall work - won't be followed up by the car supermarket.
Car supermarkets also offer comprehensive warranty cover on their cars, but they don't tend to have full aftersales facilities for general repairs and servicing. Of course, that shouldn't be a problem because you can just take your car supermarket-bought car elsewhere to get it serviced.  
Read our guide to car finance for top tips on finding the best deal
More guides to buying a new car