Franchised car dealers guide
Our comprehensive guide to buying a new car at a franchised car dealership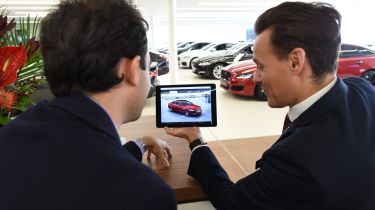 For:
• Should be experts in their brand
• Latest deals
• Good part-exchange rates
• Availability of demonstrators
Against:
• More expensive than a broker or supermarket
• Only one or two brands to choose from
• Sales staff might be pushy
Franchised car dealerships are the front line for car manufacturers to get their products on the road. As a result, their sales staff should be experts on their products, and be able to answer any questions you may have. In addition, the dealer gets support from the manufacturer when it comes to repairs and warranty work. It's the best place to part-exchange your current model, too, because they will be able to offer you extra for your part-ex to get you behind the wheel of one of their cars.
Because franchise dealers specialise in only one or two manufacturers, the car buying experience is tailored around those brands. The showroom will be a reflection of the brand itself to present its models in the best light, and sales staff should know a manufacturer's model range inside-out. The latest brochures and literature will be easily to hand.
If you're not sure which model is right for you, then you will be helped as much or as little as you need to pick the right model. If you're on the look-out for a mainstream car, it's likely that the franchise will have a demonstrator on hand so you can take it out for a brief test drive to help you get a feel of the right car for you, too. The car you try might not be to the exact spec of the model you want, but it will give you a good baseline so the sales staff will be able to help you determine the right engine, body style and trim. When you're ready, then you can order a car exactly as you'd like it. Don't expect a franchise to recommend alternatives from other manufacturers - they've got sales targets to hit!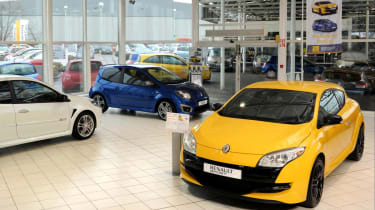 If you just want a new car and are happy to choose from a car that's already registered, then franchised dealers usually have access to the manufacturer's entire network of approved used and nearly new models. The great benefit of these cars is that they will often be covered by a used car warranty and the approved system will guarantee their quality.
When it comes to cash, a franchised dealer will be able to be extremely flexible with their finance offers, as they will have the might of the manufacturer's finance department behind them to make special offers and discounts to help you get behind the wheel. Most dealers have a finance expert on site to help explain the various options available, but do remember that there is scope to haggle some money off a new car, as sales staff have monthly targets to meet, and a little money off could mean the difference between a non-sale and a nice little bonus for the sales staff.
In the past, some buyers may have been put off by overbearing sales staff, but current sales methods are likely to have changed considerably from the pushy wide boy in a suit. Many dealerships have been transformed into a more relaxed, welcoming environment, as networks are aware that for many people the buying process is one that's taken by the whole family these days.
With that in mind, Hyundai, Jaguar and Tesla have even opened showrooms in shopping centres to make buying a car more like buying other products on the high street.
Read our guide to car finance for top tips on finding the best deal
More guides to buying a new car