Car News in 90s: Fiat 124 Spider and Mercedes SL revealed
Our regular car news videos round-up the week's biggest car news stories in about a minute and a half...
With the Los Angeles Motor Show now in full swing our weekly update of the latest motoring news is packed with the big reveals from yesterday's press day.
The long awaited Fiat 124 Spider, which we exclusively revealed plans for earlier in the year, had the wraps lifted in its official unveil. Mercedes also revealed its new SL roadster with an updated look, while VW have managed to get some positive press with the Dune Beetle.
To find out the car stories from the week click play on the video above. 
Don't forget to subscribe to our YouTube channel  and bookmark this page so you never miss an installment again. You can find out more about any of the stories mentioned by clicking on the windows below.
Fiat 124 Spider revealed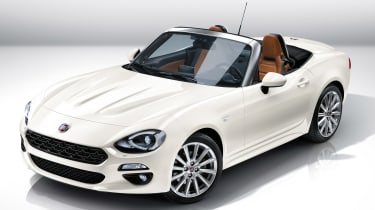 The Fiat 124 Spider has been officially revealed at the LA Motor Show. Based on the MX-5, this two-seater Fiat gets the turbocharged 1.4-litre MultiAir petrol engine from the 500 Abarth.
Mercedes SL is revealed in LA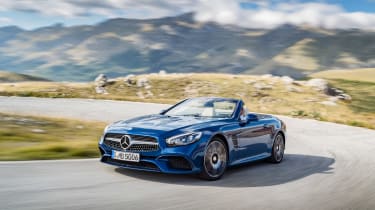 The latest Mercedes roadster has also been unveiled at the show. The new SL has received a mid-life update, tweaked looks, boosted power, new setup options and safety features. UK specifications will be announced early next year and we're expecting to get behind the wheel in February. 
Bentley to reveal 'super Bentayga'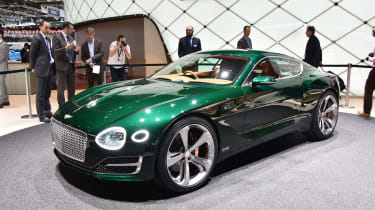 Bentley will be revealing two new luxury sports cars, as early as next year. The first will be a faster, more powerful and more dramatically styled version of the Bentayga and the second will be an electric hypercar based on the EXP 10 Speed 6 concept.
XE gets all-wheel drive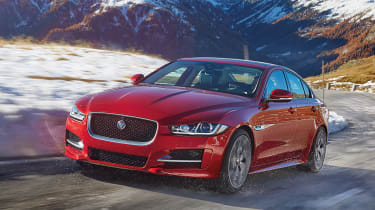 Despite only reaching showrooms in April, the Jaguar XE is already getting an update for 2016. Buyers can now opt for a part-time all-wheel drive system for the first time. In normal driving conditions power will be sent to the rear wheels but if it detects a loss of traction, torque is then transferred to the front wheels. 
Rear-wheel drive Huracan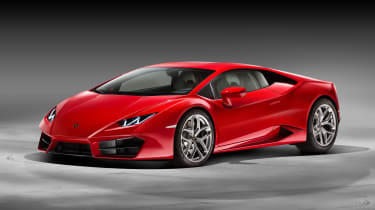 However, the all-wheel drive Huracan will be made available with a rear-wheel drive powertrain later this year. It will also be lighter, front and rear weight will be split 40:60, and it gets stiffer suspension. 
Beetle Dune unveiled in LA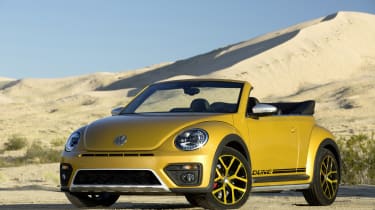 Finally, VW has unveiled a more rugged version of its Beetle. It's been built for the American market – but it could come to Europe next year. It's available as a coupe or convertible, gets chunky wheel arches, a wider track and more ground clearance to give it a touch of off-road capability. 
More in our Car News in 90 secs series:
Bookmark us and come back next week for the next in our News in 90 Seconds car news round-up series...