Return of the Cavalier! Chevrolet sticks famous badge on China-only saloon
Reps rejoice, the Cavalier badge is back in town - but not on a Vauxhall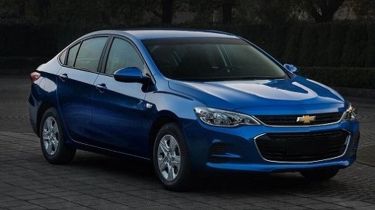 Chevrolet has revealed a new car, which will resurrect the Cavalier nameplate –more commonly associated with Vauxhall in the UK. However, the new Chevrolet Cavalier will be for the Chinese market only and UK sales reps are unlikely ever to get their hands on a new Vauxhall Cavalier version.
Manufacturers know that the way to appeal to China's burgeoning middle classes is to build a compact saloon specifically for the Chinese market – like Ford, Peugeot and Citroen have done with the Escort, 301 and C-Elysee. Now Chevrolet has entered the fray, resurrecting one of its most famous nameplates to adorn a compact car to sit underneath the Cruze.
• Beijing Motor Show: News round-up
The new Cavalier will be supplied with a naturally aspirated, 1.5-litre petrol engine developing around 106bhp. This will be sent through a six-speed manual or five-speed automatic gearbox.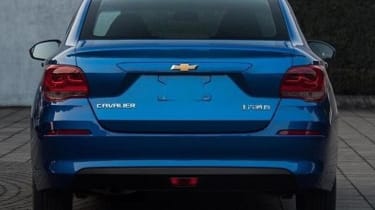 The Cavalier is 4.5cm shorter than the Cruze saloon, and will be 3.9 inches narrower at the wheels – perfect for crowded Chinese cities. Inside, expect to see a large touchscreen to satisfy the tech-crazy Chinese buyers.
Many of the more 'budget' cars sold in China are based on older platforms so manufacturers don't have to shell out for more R&D. The Ford Escort, for example, is based on the previous-generation Ford Focus, so we'd expect a similar level of platform-sharing from the new Cavalier. 
The Chevrolet Cavalier will go on sale in the second half of 2016, in the Chinese market only. The thought of competition between the Escort and Cavalier on China's roads might prompt a few pangs of nostalgia for the days when a similar battle was fought by the cars' namesakes on the motorways of 1980's Britain.
Which other nameplates would you like to see resurrected? Let us know in the comments below...