"The BBC owes the public coverage of real-world motoring"
With its vast resources, the BBC should concentrate more on affordable motoring for real people, says Mike Rutherford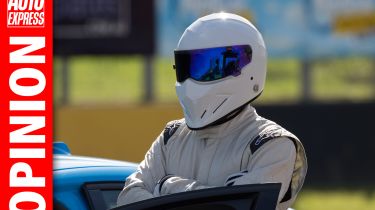 I've popped up on BBC TV or radio for each of the last 33 years and frankly, I haven't been very good. My rent-a-gob role and limited on-air skills (I'm not as articulate as I thunked) mean that I'm in the same sort of broadcasting league as Kriss Akabusi, David Icke, The Krankies, Gazza and that Cheryl from Bucks Fizz.
I started as a freelance contributor (on Radio 4's Going Places) and retain the same lowly 'job title' a third of a century later - which proves that I, er, haven't exactly gone places at the Beeb.
Three things it's got going for it are: shedloads of cash (around £5 billion pa); an army of workers (20,000 ish); and embarrassingly large quantities of national/local TV and radio airtime (thousands of hours per week which should surely be used to look at topics that remain largely untouched).
Like motoring, for example! Car and bike ownership, staying safer on the roads, saving thousands, how to go for the right cars and vans while avoiding the wrong ones; these are all real issues for squeezed, day-to-day people.
Yet when it comes to motoring, the BBC adopts a generally negative stance. Sure, it'll mention 'polluting' cars in stories about poor air. And it'll give them and their makers a kicking in consumer programmes. Yet while products launched by US firms such as Apple and Microsoft are shamelessly plugged by the Beeb, new offerings from Jaguar, Aston Martin and other Brit-based manufacturers are barely acknowledged.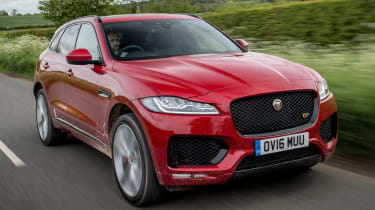 The rebooted Top Gear was the perfect platform for the BBC to change direction, spend millions less on presenters and allow the cars to become the stars, while still having fun and making great programmes.
Instead, the programme sits naffly and uncomfortably in Cannon and Ball (or is it Sid Little/Eddie Large?) light entertainment territory. The egos, giant salaries, careers and unfunny 'jokes' of its two anchors (a former sit-com stooge from the US, plus a DJ from the UK) are deemed more important than the cars. And that's daft.
British citizens own and pay for the BBC. Just as they own/lease/pay for their 30-plus million cars. At the very least, they're owed a dedicated car-related BBC channel comprising TV/radio programmes focused on affordable real-world motoring... which is not to be confused with the eye-wateringly expensive unreal world of Top Gear on BBC2.
Would you like more coverage of real-world motoring on the BBC? Let us know in the comments below...