Car dealers warned to tighten up cyber security to KO hackers
Concern over unsecured Wi-Fi at dealerships that could result in card details being stolen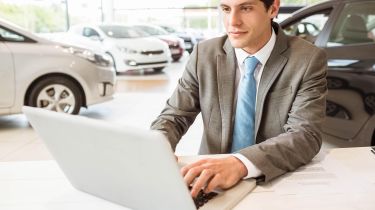 Dealers must tighten up cyber security to prevent their customers' credit card details and personal data from being accessed by hackers, according to experts.
Wireless tech used for Internet, printers and even kettles provides cyber criminals with opportunities to illegally access private information about customers held by dealers.
It's a growing issue, too, with the Government's latest Cyber Security Breaches survey revealing 74 per cent of small businesses reported a hack in the last year.
One dealer was recently forced to pay out to unlock its business data after hackers used the firm's guest Wi-Fi system and accessed the main server and its personal records.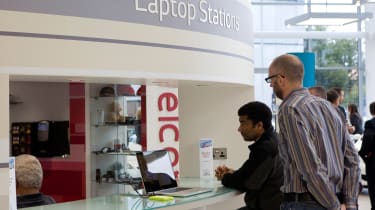 William Taaffe, cyber security expert at RDS, said: "Everyone loves convenience, but it comes at a price from a security point of view." He said access to details of those who've bought cars or registered for test drives allows hackers to conduct long-term confidence scams that remain well hidden from police investigations.
He added: "The reality is the police don't have the resources to deal with it correctly."
Unfortunately there's little consumers can do to protect themselves once they've handed over details to a dealer. Neil Addley, managing director of Trusted Dealers, a used dealership part-owned by the National Franchised Dealer Association, said it's vital companies tighten up their security: "It is not only competitively damaging, but it also contravenes data protection legislation," he explained.
"The moment customer details are collected, whether contact information or details of a test drive, it is the dealer's responsibility to protect them.
"We advise dealers to ensure they have a secured Wi-Fi network as this limits these problems and will help customers feel safe providing details."
Top three dealership cyber threats
Guest Wi-Fi
Unsecured Internet allows hackers easy entry to dealer servers and private data.
Old software
Up-to-date versions have safeguards but outdated software is prone to cyber attacks.
Fake hotspots
Scammers may set up a fake Wi-Fi hotspot with buyers unwittingly entering data.
Are you concerned about cyber saftey at car dealerships? Let us know below...