'Ever thought of having your say on motoring crimes? Now you can'
The Ministry of Justice has asked for your views on motoring offences; Mike Rutherford is urging you to do so right here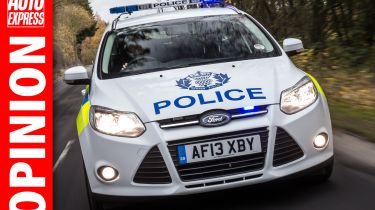 Ever felt inclined to offer lawmakers your views on the levels of punishment motorists who have offended should receive?
Are there too many or not enough offences? Are sentences meted out to guilty road users appropriate? Are we criminals or mere rule breakers when we commit most of our behind-the-wheel offences? And isn't it time we all came clean and admitted that every driver and rider on the road has offended?
The Ministry of Justice has quietly asked for your views on these. Click this link and you'll quickly make your voice heard on motoring punishment and 'crimes'. Or are the vast majority of offences just harmless misdemeanours and infractions?
Why the plea to us for our views? Because the MoJ and other arms of Government don't really understand and pay enough attention to motoring in general and road-related offences in particular. With respect, they need help. This is evident when the MoJ one minute states (with no ifs or buts): "Killer drivers to face life sentences," then formally states in the next breath that this "could" (not will!) happen, before expressing only "hopes" (not expectations) that it can.
• 'Lower drink drive limits really do have an effect'
But before it considers banging up all or most killer road users for life (something many murderers don't suffer), shouldn't the state concentrate more on prevention than punishment? And will it dare acknowledge that drivers involved in fatal accidents can't all be painted with the same brush? At one end sits the responsible person who has good intentions, is legal, yet makes a fatal mistake resulting in a tragic death. At the other end of the scale is the irresponsible, serial law-breaker who's perhaps banned, uninsured, texting, drunk or stoned. Does one, both, or neither driver need locking up for life? The MoJ needs to know.
While you're at it, you can also express views on the length of driving bans for drivers causing fatalities; the possibility of prison terms for the most serious offences rising from 14 years to life – or somewhere in between, perhaps; and the possible creation of a new offence, causing serious injury by careless driving, with a proposed maximum sentence of three years.
You've got until 1 February to send your suggestions. Click this link to have your say. Please do.