'A new era for Formula One is welcome news for car fans'
F1 is under new management and is on the brink of a new era - one we should all be excited about, says Graham Hope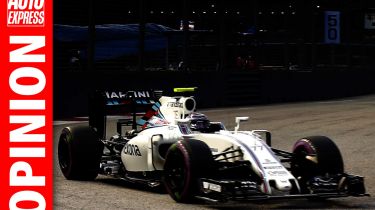 Formula One has been in a curious position of late. While many involved have become hugely wealthy, the spectacle itself has diminished steadily in appeal. The former is inextricably linked to the latter; with vast amounts of money being generated, there has been little appetite for change.
Now, though, with F1 under new management in the shape of Liberty Media, it stands on the brink of a fascinating new era. And as car fans, I think we're all entitled to be excited.
• Free TV coverage tops poll as we ask what F1 fans want most
A poll on the Auto Express website last week gave a clear indication of the areas you think should be improved. For starters, the racing needs to be more competitive, and it's obvious a fairer distribution of the revenues would help facilitate this. For too long F1 has been split between the haves and have-nots, and the gap appears to be widening.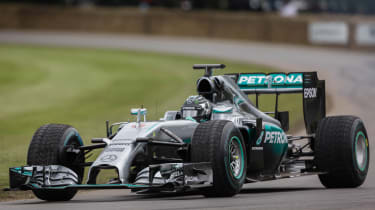 A return of all races to free-to-air TV would be welcome, too. As a Sky subscriber I'm a big fan of its coverage, but maximising the potential audience is surely the best way to ensure F1's relevance in future. Boxing, which sold its soul to pay TV and suffered the consequences with dwindling public interest,is a particularly pertinent cautionary tale.
If we accept, as I think we have to, that F1 is now a 'made for TV' product, I for one would love to see more night races; the spectacular footage from Singapore is always an annual highlight.
And could the racers have more relevance to road cars? It's quite ironic that as F1 has got more hi-tech, the racing has become increasingly predictable. Surely we all want to see grands prix decided on the track, not by computer boffins in the pit garage?
I'm sure you have many more suggestions, but whatever changes are in store, one thing is clear; this is a long overdue opportunity for the sport to reinvent itself, and it mustn't be wasted.
What do you think needs to change about Formula One? Leave us a comment below...