Free TV coverage tops poll as we ask what F1 fans want most
Our poll reveals that racing fans want to be able to watch F1 races on free-to-air TV, as new ownership heralds the next era of F1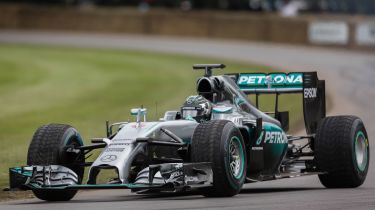 The recent removal of Bernie Ecclestone as chief executive of Formula One heralds the end of a nearly 40-year reign for the Suffolk-born businessman, who had been at the head of the sport since 1978. With fans of F1 becoming ever more vocal about their dislike of recent rule changes and broadcasting agreements, what does the future hold for F1 motor racing?
We decided to find out what F1 fans actually wanted from the next era of racing, so we ran a poll to find out – withe interesting results. Almost 50% of respondents to our Auto Express poll want to see the whole F1 season on free-to-air TV.
• F1 2016 - top 10 best driving games
Currently F1 racing in the UK is split 50/50 between Channel 4 – which is free to watch – and Sky Sports F1, which requires a monthly subscription. Those Sky Sports F1 races are then broadcast as 'highlights' programmes on free-to-air channels. Critics say this current structure encourages activities such as illegal streaming of some races.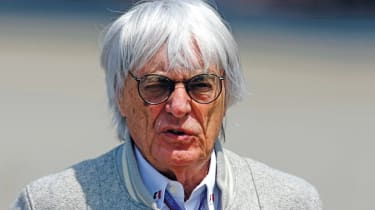 This is a far cry from the glory days of the sport, when every race was broadcast free on the BBC and drew in huge viewing figures.
One way of making F1 more accessible to those without a Sky Sports subscription could be with online coverage – but only 3% of respondents in our poll thought this was the way forward.
17% of respondents wanted to see more overtaking in F1, a change which could be brought about with alterations to the rules. Current reliance on downforce rather than mechanical grip means overtaking manoeuvres are very difficult to pull-off effectively. While this doubtless improves safety, the fans' enjoyment suffers.
13% of poll respondents wanted to see fairer funding for teams, something which could change under new owners Liberty Media and may lead to more competitive racing. New CEO Chase Carey says Liberty is looking into the prize-money structure, which lots of fans believe is too much in favour of leading teams such as Ferrari. However, no changes have yet been confirmed.
What changes would you make to the next season of F1 racing? Let us know in the comments below...