Zipcar to provide Uber drivers with cars in new deal
Limited to just 20 cars in the US city of Boston for the moment, the deal could lead to larger co-operation between the two firms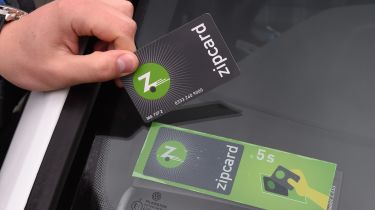 Car sharing company Zipcar has signed a deal with ride hailing app Uber to provide cars for the taxi firm's drivers, with the potential for more cooperation in the future.
Limited to just 20 cars in the US city of Boston for the moment, the programme will allow those registered to work for Uber access to an appropriate vehicle provided by Zipcar by the hour.
It means motorists who don't even own a car can now potentially earn money driving for Uber, and those who have previously relied on Zipcar to get around can sign up and make money towards the cost of renting the vehicle by briefly moonlighting as an Uber driver.
• Our ultimate guide to car sharing
"This partnership opens the way for more people to drive when they want and earn what they need, even if they don't own a car," said Meghan Verena Joyce, Regional General Manager for Uber's US East Coast Operations.
In terms of money, registered Uber drivers will pay $12 (£9.60) per hour to access Zipcar vehicles alongside a $7 (£5.60) per month membership fee, reports USA Today.
It's the latest in a series of automotive tie-ups involving Uber, who last month announced a partnership with Mercedes-Benz to provide self-driving taxis in the future.
Should ride hailing firms team up with car sharing companies? Let us know your thoughts in the comments.