How to get a job as an Uber driver
Uber has opened up the private hire industry to thousands of drivers. We signed up to see what's involved... and if it pays
If you're looking for a driving job, then you might have considered becoming a driver for Uber. The ride hailing service has been a huge hit with fare paying passnegers since it was launched in the US in 2006, but to become an Uber driver, there's much more to it than buying a car, signing up and downloading an app.
Considering Uber was only established in 2006, the San Francisco-based company has certainly made a name for itself across the globe. It likes to think of itself as a trendy alternative to a regular taxi, with its convenient smartphone app which is able to order a ride for users at a moments notice. This business model has proved popular with users and drivers alike - although official licensed taxi drivers don't see the positives. 
There are over 500 cities worldwide that now have Uber drivers on their streets. Uber drivers in the UK are largely freelance private hire taxi drivers, which means they must be ordered by a customer, rather than being able to pick up fares on the street or at a taxi rank. Many work without contract, so are only earning money when they have a fare-paying passenger, although for some drivers, that is also part of Uber's appeal, as they are able to work when they want.
The Uber app works out the location of a rider (that's Uber talk for a passenger), asks for a destination, calculates the cost of the journey and then directs the nearest driver to the pick-up point. It's a cashless transaction, too. At the end of the trip, the fee is automatically deducted from a registered credit or debit card, while riders are encouraged not to tip the driver.
But what do you need to do to become an Uber driver? We filled out an application to find out.
How does Uber work?
Uber currently has more than 40,000 licensed drivers in 20 UK towns and cities making more than a million trips per week. Yet, despite all this, it doesn't consider itself a taxi company. "Uber is a car-sharing platform," said Ike, our Uber Ignition team leader.
Ignition is a two-hour-long induction and training course, held in Uber's London office for those wishing to join the company's growing legion of drivers. Ike gave the presentation, along with a step-by-step guide to becoming an Uber driver, while eulogising over potential earnings with the company.
Buoyed by the prospect of a lucrative stream of revenue, plus flexible working hours, Auto Express took its first steps to becoming an Uber foot soldier. It should be stressed that we began this process in the middle of 2016, way before Uber lost an employment tribunal case where it was ruled that Uber drivers should be classed as workers and not self-employed. That verdict is pending appeal, so the current status of drivers remains as self-employed.
This isn't the first time Uber has been embroiled in a legal battle, and it probably won't be the last. Its explosive worldwide growth has turned the taxi industry on its head, and the establishment has fought back with a host of regulatory actions.
Partnership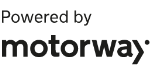 Need to sell your car?
Find your best offer from over 5,000+ dealers. It's that easy.
Another controversy surrounding Uber questions the safety and accountability of its drivers. The critics would have you believe that Uber drivers aren't regulated as strictly as other taxi drivers, but from our experience this isn't true. Before we could even consider collecting our first passenger, we had to apply for a private hire licence (PHV), which included a Disclosure and Barring Service check (previously known as a Criminal Records Bureau check), a medical report, a topographical test and an English language exam.
Our car, a Kia Optima PHEV, needed to be approved and licensed, too. None of this happened overnight and it wasn't cheap. Our final bill was £700, less a £300 contribution from Uber, but only after we'd completed 30 trips. The process from start to finish took 11 weeks.
By the time we received back the paperwork, Uber had launched in Brighton, which gave us the chance to test the viability of working for Uber in a new market. Now, here's the thing that ruffles the feathers of local taxi firms. Uber drivers are all registered from its London HQ. And because we obtained our PHV through Transport for London (TfL), we could collect fares in Brighton without flouting any local licensing rules. In fact, we could work anywhere in the UK that Uber has been issued with an operator's licence.Yes, it's a slightly grey area, and no, we didn't learn The Knowledge – as required by Brighton and Hove council – but we didn't have any animosity from other cabbies, either. 
• Uber and Mercedes team up to deliver autonomous taxis
So what's it like collecting a fare? Having switched on the Uber Partner app (an entirely different app to the one used by riders), we didn't have to wait long before our first pick-up pinged in. We didn't know what to expect. The only details we had were the name of the rider, a contact number (which goes through a central switchboard for confidentiality) and the collection point. Drivers never know where they're going until the passenger is on board. In this instance, our first passenger was in the back for less than four minutes, the journey distance was just under a mile and, after Uber had taken its 25 per cent cut, we netted £3.91. At this rate we were on target to pocket over £58 per hour.
Unfortunately, it wasn't to last. After our maiden trip, we allowed the app to bleep away, and soon it felt very normal to drive people around. Having spent nine hours behind the wheel, we had completed 21 trips, and for that our reward was a net figure of £150.65; equating to £16.73 per hour, not accounting for fuel, deprecation or servicing. According to Uber, our first session came in just above its average driver earnings (£15-£16 per hour).
With each session we could see a pattern emerging. The demographic was led by a student-age audience, and there was also a definite split between the novelty factor of using Uber for the first time (for its launch at the start of 2017, Uber had showered Brighton with free-ride giveaways) and seasoned travellers whose default choice for a lift somewhere is Uber.
We also noticed that the conversations we had with riders were quite similar. Uber has firm guidelines about drivers talking to passengers. Basically, unless a rider engages with us, we were to keep quiet. Rarely was there silence in the Optima, though. We were mainly asked about Uber and the car: what's it like to work for Uber? Did we earn good money? Is this really a Kia?
Our passengers also told us about their experiences with other Uber drivers, but nobody had anything negative to say. In one instance, we were taking an air hostess to Gatwick Airport. She regularly used Uber wherever she was in the world and always felt safe, unlike other situations with non-Uber drivers, where she'd been harassed.
Riders get a sense of safety because they know the app creates a secure environment. It continually monitors each trip, plus it gives the passenger and the driver a chance to rate each other, and mark them accordingly.
However, our efforts in becoming an Uber driver may all be in vain if the company's projects to launch autonomous vehicles that eliminate the need for a driver come to fruition.
Does Uber driving pay?
After spending £700 up front to train as an Uber driver, including courses and car checks, we were keen to see whether the sums added up.
After our 30th fare, Uber would reimburse £300 to cover the cost of our training, but what about the daily earning rates? Uber claims that on average drivers make around £16 an hour, after it takes its 25 per cent cut.
The good news for us was that we actually bettered this. In total, we were online and ready for business for 46 hours and 21 minutes, during which time we completed 101 trips, covered a distance of 328.97 miles and drove for 19.5 hours.
This pocketed us £858.55, or £18.58 per hour, although we haven't factored in fuel, insurance, tax, servicing or any other associated costs.
Can you use your own car?
As you have to put your car through an MoT and get it approved and licensed, you'll need a vehicle that's in good working order. Plus, you'll be doing a hefty mileage – a lot of it in stop-start traffic – so you'll want something economical. The Kia Optima PHEV proved an ideal companion for us.
But does your own car fit the bill? Uber will only accept cars less than six-years old, and they must all be MPV or family saloon-sized, with the capacity to comfortably seat a minimum of four adults.
If you don't own a suitable vehicle, but want to give it a go, the car rental business now offers cars available to hire as Uber vehicles.
They tend to be more expensive than a longer lease agreement, but in return they offer short-term flexibility, a private hire conformance certificate and specific hire and reward insurance cover.
Would you ever consider becoming an Uber driver? Let us know below...