Electric cars won't stop petrol demand growing for another 20 years
Battery technology is the key factor that will prevent electric cars reducing on global petrol demand in the next two decades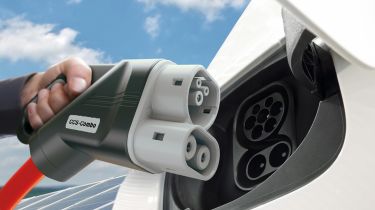 The growing popularity of electric cars won't hasten the arrival of peak petrol demand, and the majority of the world's new cars will continue to be powered by petrol for at least the next two decades, according to data from Facts Global Energy.
The report is the work of Cuneyt Kazokoglu, head of oil demand at consultancy firm FGE, and suggests that despite the hype surrounding future electric vehicles, it would be incorrect to forecast a decline in oil demand – electric car numbers will still be dwarfed on the roads by petrol vehicles in the decades to come.
• Best electric cars on sale 2017
With the number of passenger vehicles on the roads globally expected to grow to 1.8 billion by 2040, the consultancy estimates 10 per cent of that figure will be accounted for by electric cars. That would still represent significant growth – less than 1 per cent of new cars sold globally in 2016 were electric – but not enough to kickstart a decline in demand for petroleum.
The report doesn't identify how landmark legislation such as the Paris agreement will affect global uptake of electric vehicles, but it does highlight several hurdles EVs must overcome, and why car production and market trends point towards petrol remaining dominant for a few decades more.
• All new cars to be zero emissions by 2050
According to the analyst, we must look further than simply the falling cost of electric car batteries. Strong government incentives will remain significant and the "shift towards electric has to be supported" for some time yet. When incentives were dropped in Denmark in 2016, electric car sales plunged 80 per cent compared to the previous year.
Battery technology is improving and car manufacturers are beginning to offer EVs with fairly useful ranges, but the rate of development is not as fast as is necessary to trigger a significant shift in consumer attitudes and bring the cost of electric cars in line with petrol powered equivalents. Market assumptions hold that a battery pack must cost $150 per kWh in terms of capacity in order for mass production to make sense, but even at this price an electric car battery pack large enough to provide a petrol rivalling range will cost too much.
• Used electric cars: should you buy one?
Battery density is an issue too and the report indicates that not enough is being done here. Larger battery cells for longer ranges can be counter productive as they add weight, and manufacturers need to pack more range into smaller battery packs. The rate of progress in this area is too slow, says the analyst.
Lastly, the report claims that the ultimate fate of petrol demand will be settled in the growing Asian market rather than in the west. FGE expects more growth in this region over the next 25 years than in the rest of the world combined. Should electric car sales represent a small market slice here, petrol demand is more likely to continue to grow, rather than plateau and begin to decline.
What do you think the future holds for electric cars? When will they start the decline in demand for petrol and diesel? Tell us in the comments section…