'Now's your chance to get car makers to listen'
Our Driver Power 2017 survey is about to close; Steve Fowler is urging you to tell us about your car and be listened to by the industry!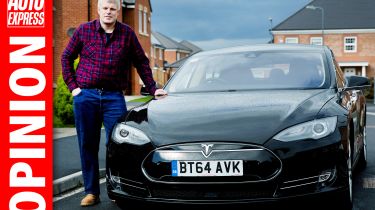 Our annual Driver Power poll is one of the UK's most important customer satisfaction surveys. It gives car buyers an honest opinion on their potential purchases from people who should know a thing or two about their cars: owners.
And with this year's Driver Power survey about to close, now's your chance to inform others about the good and bad points of the car (or cars) you live with every day.
But it's not only potential owners who are listening. Driver Power gives manufacturers the perfect opportunity to find out what customers really think about their cars. It's an opportunity for them to act – and improve – that they can't afford to miss. Unsurprisingly, it's those who listen to their customers that do best in our Driver Power tables.
Take Tesla, for example. It dominated Driver Power last year, not only because its customers rated their cars so highly, but also because it's pretty good at listening to feedback.
• Take the 2017 Driver Power survey NOW before it closes!
I've been running a Tesla Model S for the past few weeks and one of the many fascinating things about the car is that it regularly gets free, over-the-air updates that makes it better. It's often Tesla reacting to customer feedback and changing things on customers' cars while they sleep!
Not every car maker has the ability to update their cars in a flash in the way Tesla does (yet) but Driver Power can inform everything from a new design to the way dealers work – all for the better.
On the subject of dealers, this week we run down the top 1,000 in the UK and Ireland as a result of our latest Driver Power/Statista survey – helping you to find a dealer you can trust near you.
Now's your chance to have an impact on the cars (and service) of the future. Go to the address on the right to take part.
Have you taken our Driver Power survey yet? Get it done and help shape the future of the industry!