"There are easier ways to make money than establishing new car brands"
Mike Rutherford thinks there are far easier ways for car entrepreneurs to make money than starting new brands and building new factories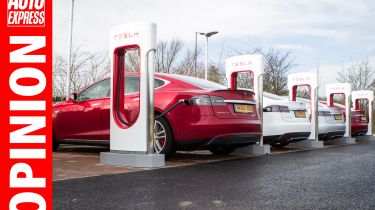 Billionaires are still rare, but breeding faster. Eight years ago, there were fewer than 800, collectively worth around $2trillion. Today, more than 2,000 exist, worth a total of almost $8trillion.
There are plenty in the energy, financial, property, pharmaceutical, tech and other 'traditional' fields. Then there are others who make their billions from quirkier products such as soy sauce, cashmere, pig-breeding or nappies. Honest.
Surprisingly, though, comparatively few car guys achieve billionaire status. Continental's Georg Schaeffler (worth almost $21bn) is the finest example, along with fellow Germans Susanne Klatten ($20bn) and Stefan Quandt ($18bn), of BMW. Arguably, these are the three wealthiest people on planet automobile, but Elon Musk ($14bn) of Tesla is America's most minted, while the same is true of Geely/Volvo's Li Shufu ($7bn) in China and Hyundai's Chung Mong-Koo ($5bn) in South Korea.
Japan and France have produced plenty of entrepreneurs from Honda, Peugeot and other clans. Yet auto billionaire individuals are conspicuous by their absence in both lands.
Arnold Clark ($1.1bn) was the UK's wealthiest chap in the car game, but died last month, aged 89. In Italy, Piero Ferrari – Enzo's son – is a $1.6bn man, and surely nobody could begrudge him that little wedge. The same goes for Martha Ford ($1.5bn), widow of William C Ford.
The globe is littered with multi-billionaire auto-parts guys such as Vivek Chaand Sehgal, who has amassed almost $4bn in Australia. But Germany seems home to most of the world's mega-rich spare parts people. Car dealing is a lucrative game, too, with Dan Friedkin, a one-marque dealer in America, amassing almost $4bn. Even Mohammed Bahwan from tiny Oman makes $1bn from his dealerships. Bruce Halle's a Phoenix dude who's got $6.5 from shifting tyres.
The lesson for profit-obsessed entrepreneurial types is clear: The richest pickings come from the simpler jobs – vehicle selling and financing (easy) and not design and manufacturing (difficult), or from simple components rather than complete cars. That's sad. And worrying. There are far easier ways for entrepreneurs to make money than establishing all-new car brands and factories. Is there another Henry Ford or Elon Musk on the horizon? Maybe not. Not enough money in it.
Do you agree with Mike? Let us know in the comments section below...