Electric cars are twice as green as five years ago
Study finds growth in renewable energy means most electric vehicles produce less CO2 than the most efficient petrol models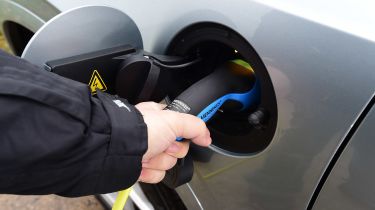 Electric vehicles are twice as green as they were five years ago thanks to the increase in renewable energy like solar farms and wind turbines, a study has found.
Charging a Tesla Model S created 124g of carbon dioxide per km driven in 2012, but that has now halved to 74g per km in winter and just 41g per km in summer, according to research by Imperial College London.
This means a Tesla Model S still produces more CO2 when charged in winter than a Toyota Prius, the cleanest non-pure-electric car which emits 70g/km, but is cleaner by far in summer.
The seasonal difference is down to solar farms making up a higher proportion of UK electricity generation in the summer months, with the winter shortfall made up by gas power stations.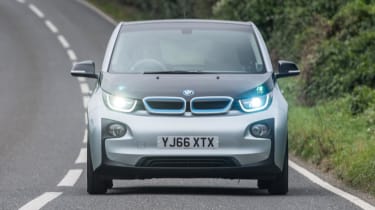 A Nissan Leaf, BMW i3 and Mitsubishi Outlander PHEV are all greener than a Prius regardless of the time of year.
The study, commissioned by power generation company Drax, found that the fall in UK coal from 20 per cent of electricity generation in 2012 to six per cent in 2016 has had a marked impact on emissions per kWh produced.
• Could you live with an electric car? The pros and cons of owning an EV today
Dr Ian Stafell, lecturer in sustainable energy at Imperial College and author of the report, said: "It is widely accepted that electric cars dramatically reduce air pollution in cities, but there is still some debate about how clean they actually are – it varies depending on where the electricity to charge them with comes from.
"According to our analysis, looking at a few of the most popular models – they weren't as green as you might think up until quite recently, but now, thanks to the rapid decarbonisation of electricity generation in the UK, they are much better.
• Best electric cars on sale 2017
"Smaller electric cars like the Nissan Leaf and BMW i3 can be charged for less than half the CO2 of the cleanest non-electric car on the market – the Toyota Prius hybrid."
There are now more than 100,000 electric vehicles on UK roads and sales of pure electric and plug-in hybrids have grown 30-fold in four years, swelling to 1.8 per cent of new car registrations.
Are you considering an EV for your next car? Let us know in the comments