Watchdog: Mis-selling car hire cover
Scaremongering by big-brand car hire firm dupes motorist into buying unnecessary insurance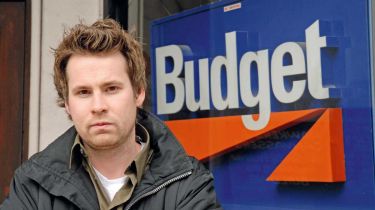 When hiring a car, you need to be on your guard for companies mis-selling insurance products like excess waivers – even with big-name brands.
Conor Mills from east London pre-booked a car to be picked up at Knock Airport, Ireland, through online broker CarHire3000. The best deal was through Budget.
The car was fully insured, but Conor paid CarHire3000 an extra £26 for an excess waiver, to avoid having to shell out the 1,200 Euro excess if he damaged the car.
But the lady at the Budget desk at Knock Airport told him CarHire3000's excess waiver policy had loopholes big enough to drive a car through. "She said the insurance did not cover any accidents deemed my fault, or repair time," Conor told us.
So he forked out another 45 Euros (£37) for Budget's own excess waiver. This was totally unnecessary. CarHire3000's marketing director, Ady Guthrie, told us the policy Budget sold Conor had exactly the same terms and exclusions. So effectively Conor had been sold the same excess waiver policy twice. "I'd never have taken out the Budget insurance had I known," he said.
Ady Guthrie added: "The guys on the desk get incentives for selling insurance, so we do hear of instances of mis-selling."
Posing as a customer, we called Budget to enquire about CarHire3000's excess waiver policy and were also led to believe that the broker's insurance product wasn't valid. "Their insurance is not recognised with us," we were told.
But we got a different story once Budget knew the query came from Auto Express. A spokeswoman admitted the CarHire3000 policy was valid, but refused to say whether Conor had been misled and why no refund was offered. Luckily, CarHire3000 knows how to treat its customers, and has refunded Conor the £26 he spent with it.
The Financial Ombudsman said it wasn't aware of similar cases. Have you been mis-sold hire car insurance? Let us know at mail@autoexpress.co.uk.
The problem Staff at Budget misled Conor about the cover offered by his excess waiver. So he paid for a second policy that offered no additional protection.
Budget's response Budget admitted the original policy sold by CarHire3000 was valid. But it refused to comment on whether its staff mis-sold and wouldn't offer a refund.
Legal advice An excess waiver is a type of gap insurance. If you think you've been mis-sold this product, contact the Financial Ombudsman – it can force the company involved to put things right if it finds in your favour.
Our verdict We're not talking about a lot of money here, but that's not the point. This is a scandalous case of mis-selling. And the company didn't even have the good grace to offer Conor a refund. Outrageous.  
Do you have a motoring problem that needs investigating? We're here to help… E-mail mail@autoexpress.co.uk or Tweet us @AutoExpress.