Government issues report to fight false whiplash claims
Calls for accredited doctors and more stringent medical reports to be used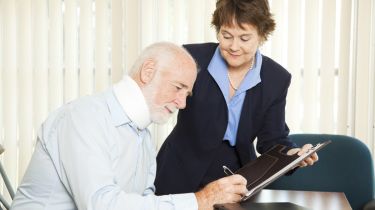 The Transport Select Committee has released a new report on fraudulent whiplash injuries, with recommendations on how to halt the rising insurance premiums associated with fabricated or exaggerated claims.
According to the report, common forms of fraudulent activity included crashes deliberately staged in order to make a claim, claims for non-existent passengers, exaggerated symptoms or impact of a genuine injury, and completely fabricated injuries.
One of the main recommendations of the committee was that people claiming a whiplash injury should be required to submit proof in the form of a medical report. The committee was "surprised" to hear that this is not currently the case, and that insurers will sometimes pay claimants when they have not received a medical report.
The committee also supported an accreditation system to ensure that doctors who verify claimants' injuries are also legitimate.
According to the committee, increasing fraudulent whiplash claims has driven up insurance premiums in recent years. The report estimated that anywhere from 0.1% to 60% of whiplash claims were fraudulent.
Louise Ellman, a Labour MP for Liverpool Riverside and the chair of the committee, emphasised that despite widespread fraud, legitimate whiplash injuries do exist and those suffering from injuries should not be marginalised.
"Many claims are genuine and relate to real injuries which can affect people for months or years," Ellman said. "Genuine claimants should not be demonised simply because their condition cannot be picked up on a scan."
The report also raised concerns about a government proposal to switch whiplash claims between £1,000 and £5,000 to the small claims court. The committee believes that it could be difficult for the average person to contest a claim against insurance company lawyers. Also, it notes that expert evidence is not usually submitted in small claims court.
Commenting on the latest findings, Simon Douglas, the director of AA insurance, said: "There is no doubt that fraudulent and exaggerated whiplash injury claims have inflated premiums and have tarnished the reputation of the legal and insurance professions."
Ellman had stated in the report that: "The government has claimed that the UK is the 'whiplash capital of the world,' but without reliable data on road accidents we cannot say whether that statement is true or not."
Douglas, however, noted that: "Whether it is true or not, Britain has earned the shameful reputation of being the 'whiplash capital of Europe.'"